Millennials Are Changing the Face of Business-to-Business Copywriting and How Those Changes Impact Your Success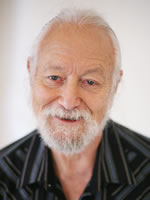 Will Newman
Let's imagine you've decided to build your writer's life around Business-to-Business copywriting.
(A great decision, by the way.)
You've read what I've written about the importance of "know your prospect." So you figure you should do that for your Business-to-Business (B2B) prospect.
Who do you see for your B2B prospect?
Many people imagine a gray-haired man or woman — a high-ranking exec, maybe even the CEO.
The Reality: In B2B, top-tier execs seldom make the buying decision.
And the gray-haired part?
Forget that!
Your B2B prospects — people making the buying decisions — mirror the workforce. In the American workforce, more than one in three workers is a millennial … 18 to 35 years old (give or take a few years).
But are these "youngsters" making B2B buying decisions?
According to a study by Google and Millward Brown Digital, millennials account for nearly half of all B2B researchers — employees assigned to find product providers. This dramatic 70% shift over just two years means that successful Business-to-Business copywriters must understand how millennials tick.
The Reality: Millennials don't respond to marketing the same as Gen Xers and Baby Boomers.
Here's what Mike Neumeier of the Arketi Group says about millennials:
"The stock photo of the young guy in the business suit doesn't resonate today — that guy is 55 now. That's not how millennials work. They don't wear suits and ties."
Generalization? Certainly. But look at millennials you know. Open collars. Pantsuits instead of skirts. (Don't leave out the women!) Casually well-dressed.
But how they dress isn't important to your Business-to-Business copywriting efforts. How they look for the products you're selling is. And you know, just by looking around you …
The world has gone "mobile"
Millennials have never known a world without the Internet. They're as comfortable in the digital world as they are "in real life." Or more so. And this comfort extends to work.
According to that Google study, 42% of B2B researchers use a mobile device during the B2B purchasing process. This represents a 91% leap over the past two years throughout the entire decision process.
And these B2B researchers aren't just using smartphones at Starbucks. That same study found nearly half use mobile devices for product research at work.
Do they just do initial research on mobile devices at work?
NO WAY!
They're comparing prices. Comparing features. And buying. Purchases through mobile devices in B2B jumped 22% in the past two years.
But that's not the only way B2B millennials differ from the "old ways."
If it moves … it sells
Think about millennials you know. Where do they go to see what's happening in the world?
YouTube. Vimeo. Flickr.
(I bet you do too!)
And so do your B2B researchers and purchasers. And they do it a lot … throughout the entire purchasing process.
According to YouTube data, B2B researchers and purchasers watched over 895,000 hours of the top B2B videos from established brands in 2014.
Nearly half of these researchers watched 30 minutes or more of B2B-related videos during their research process. And almost one in five watched over an hour.
You know what? These numbers will rise … significantly … over the next five years. And that will have a big impact on your B2B copywriting.
Your takeaway
I can't give you best practices for marketing to B2B millennials. The amount of information is too vast. (And much of it I don't know since I'm not an expert. Not by a long shot.)
But your double-edged takeaway: First, B2B remains one of the most lucrative and easiest niches to build your writer's life. And second, millennials are changing the face of Business-to-Business copywriting, expanding it, and enriching your opportunities.
Are you a millennial? If so, how is your worldview different from old dogs like me? If you're not a millennial, how do you see this changing world? Let us know by commenting below.

The Professional Writers' Alliance
At last, a professional organization that caters to the needs of direct-response industry writers. Find out how membership can change the course of your career. Learn More »

Published: August 29, 2016