Most Copywriters Are Afraid to Take This One, Simple Step to Ensure Successful Promotions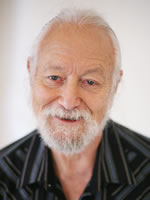 Will Newman
Over the last three days, we've looked at how critically important it is to know your prospect as a real, flesh-and-blood person. We discussed building a three-dimensional image of your prospect to get that sense of who he or she really is.
(If you've missed those articles, click here, here, or here.)
The first step in building that 3-D image is getting your ideal prospect's demographics and psychographics from your client.
The second step I recommended is to "listen" to your prospect's actual words. Go to online forums and expert Q&A sections on your client's and his competitor's websites. You learn a huge amount about the real person behind the prospect this way.
That's all well and good. But wouldn't it be great if you could sit down and talk face-to-face with a prospect to find out firsthand about her hopes, fears, and needs as they relate to the product you're selling?
Taking this step may seem scary. But it isn't as difficult as you might think. Here's how I do it. And how I suggest you do it, too.
The absolute best way to talk with your prospect …
A few years ago, I got a question from a Circle of Success member who wanted to know how to make her copy connect with a 60-ish man when she the writer wasn't one herself. Here's my brief answer to her …
How do you connect with a 60-ish man? Talk to several of them in person. This could be a husband, father, friend, co-worker. Don't talk just about the product. Find out about things in general in their lives. Get to know them more personally without pushing them away by prying.
My longer answer is this. You already know people who are your ideal prospects. Take a look at your circle of family, friends, and acquaintances. Offer to buy them coffee or lunch.
Be honest with them. Tell them why you're taking up their time. But here's a secret: Don't ask them specifically about the product. Rather, ask about problems or life circumstances the product addresses.
So if you're writing an alternative health promo about joint pain, you could start this way. "You know, as I get older, I'm worried about not being able to do things I want to because of sore joints. Is this something that concerns you?"
Or let's say you're writing a fundraising piece about homeless teens. You know an acquaintance who's talked to you about her concern for these kids. You might ask her why she's so worried about them. And why she thinks these kids are worth "saving."
In a short time, you'll get more insight into your prospect's core feelings than you could get from all the generalized demographics and psychographics you could lay your hands on.
Which way is the best?
When it comes time to develop your 3-D prospect image, which strategy is the best to adopt? Demographics and psychographics from your client? Reading customer service files? Online forums? Talking directly to them?
Use all of them. The more insight you have on the real person who's your prospect, the easier it'll be for you to touch her core emotions. And the easier it'll be to write a successful promotion to her.
I'd love to hear your thoughts on today's article. Tell us by commenting below.

The Professional Writers' Alliance
At last, a professional organization that caters to the needs of direct-response industry writers. Find out how membership can change the course of your career. Learn More »

Published: August 18, 2016