NFL Great Jerry Rice Holds the Secret to Long-Term Copywriting Success. It's as Easy as Grabbing Pen and Paper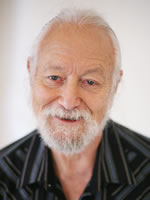 Will Newman
We're going to talk today about a subject I discussed 2½ years ago in The Golden Thread.
In that time, this article has received more comments than any other I've written. And I'm still receiving comments on it.
Why?
Because it touches on a core AWAI strategy for copywriting success. The strategy's so important, it's the first exercise in The Accelerated Program for Six-Figure Copywriting.
This is something you should start doing right away.
The strategy only requires a pen and paper … and your time. It's quite simple.
You start by choosing a successful promotion. The Accelerated Program suggests choosing a letter from the AWAI Hall of Fame Book. But you can choose any successful promotion.
How do you know a promo is successful? You see it in your mailbox several times. Or you keep coming across it online. Companies continue using their successful promos as long as they're making the company money. (These are called "controls.")
Now the strategy: You take the promo and copy out the words longhand on paper. I've found it's even better if you read the words aloud while copying them.
Then do it again. And again.
Now, I've got a confession to make.
When I began studying The Accelerated Program about a million years ago, I didn't do this. It sounded like a waste of time. But not doing it actually cost me time.
Doing the right thing — finally …
As I worked my way through the program, that instruction nagged me. I guess because of my early education with nuns, I had the sense if I didn't do what I was told, someone would know.
Reluctantly, I decided to do it.
I chose the best possible letter: The Wall Street Journal's famous promotion by Martin Conroy. (I think I chose it because it was short and I wouldn't have to do a lot of work.)
After copying it out by hand once — it took about 20 minutes — many of the secrets, strategies, and ideas became much clearer. So, I copied it out … two more times.
In recent years, a number of Circle of Success members asked me if I thought copying successful promos was worth the time. Of course, I told them "yes."
Jerry Rice's secret of success …
Why does this strategy work?
Think about athletes who practice the same moves repeatedly. Jerry Rice — to my mind the greatest NFL Player of all time — practiced plays three hours after his teammates left the field.
Over-practicing football moves builds muscle memory. Copying good writing builds "written muscle memory."
I'm not sure the originators of this copywriting success strategy — Mark Ford, Paul Hollingshead, and Don Mahoney — knew that this practice has a name: Structural priming.
When I wrote my first article about structural priming, I researched it. The number of academic research papers about written structural priming astounded me. Of the over 700 research papers my Google search brought up, three-fourths of them supported its effectiveness.
Writing out successful promotions by hand is not a waste of time. It saves time in the long run. And this isn't a strategy just for beginning copywriters. I still use it when I come across a particularly engaging promotion.
First, I read the promotion all the way through. Then I highlight parts I feel are exceptionally effective. I study how those parts interact with the copy around them.
Then I pull out my fountain pen and Rhodia notebook and start copying.
If you haven't already started doing this, try it. I know you'll find after a small amount of effort, you've spent your time well.
More important, your copywriting will improve. And you'll be a more successful copywriter.
I'd love to hear if you're already using structural priming as a strategy for achieving the writer's life. Or if you think you're going to start. Let us all know by commenting below.

The Professional Writers' Alliance
At last, a professional organization that caters to the needs of direct-response industry writers. Find out how membership can change the course of your career. Learn More »

Published: August 19, 2016