AWAI Member Tells the World He's a Copywriter and Opportunity Comes His Way

He Lands a Big Copywriting Job with a Dream Client and Gets the Thumbs-Up From the Vatican Along the Way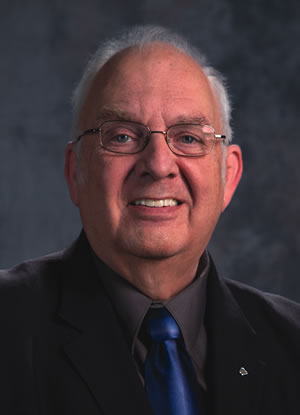 James Sedlak
You never know where your next freelance copywriting job is going to come from. You could be just a conversation away, as Circle of Success member James Sedlak discovered recently when chatting with a direct mail company.
"I had occasion to talk with the principal at the firm and was aware that his primary copywriter had left and that he was looking for assistance," explains James.

"So, I mentioned that I wrote copy and that, if he needed help while he was seeking a full-time copywriter (a job I did not want), that I could help him. He immediately asked me to come up with some letter ideas. After getting back with him to review my ideas, he asked me to write two house letters and I am currently working on a prospect letter. The first of the letters will mail soon."
Way to spot the opportunity and go for it, James! That's a great tip for up-and-coming copywriters: tell people you're a copywriter — it will lead to all sorts of opportunities.
James had met this freelance client because they provide direct mail services to his employer for his regular job, a national pro-life non-profit. He does newsletters, press releases, articles, white papers, and web page content. But his employer does let him take on freelance gigs on the side.
"My biggest achievement to date is a 32-page white paper written for a pro-life organization. The organization's president took the document to the Vatican and it was reviewed thoroughly and endorsed by a number of officials. So far, the document has been translated into three additional languages (Italian, French and Spanish) and is still active," says James.

"One of the reasons this white paper has been so well received is that I used a great deal of what I learned through my AWAI courses to construct the document. From the headline (report title) through the pages of proof at the end, I believe it makes the point effectively."
James has been through AWAI's Accelerated Program Companion Series and is currently a member of Circle of Success, a program he finds extremely valuable.
"I was particularly intrigued by the Architecture of Persuasion. It really put things in perspective, and I still picture that methodology when I am writing long pieces. After attending my first Bootcamp I was hooked. So much information and the chance to hear, and even talk to, top copywriters. I attended Job Fair the first year, but haven't been back to that particular part of Bootcamp because I'm really not looking for more work right now. I'm not really a 'social person' but find Bootcamp so filled with information that I can't stay away," says James.

"In addition to Bootcamp, the most significant part of being a COS member is the immediate access, at no cost, to all the new and updated AWAI programs. I am interested in a lot of areas of writing and these courses keep me active and informed."
Looking forward to seeing you at this October's FastTrack to Copywriting Success Bootcamp and Job Fair, James!
To join him, hundreds of other AWAI members, and a dozen+ copywriting and marketing experts, just secure your spot at Bootcamp now.
Sign up by August 31st, and you'll save $300.

The Professional Writers' Alliance
At last, a professional organization that caters to the needs of direct-response industry writers. Find out how membership can change the course of your career. Learn More »

Published: August 30, 2016