This Winning Copywriting Formula Starts by Asking Intriguing Questions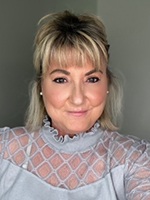 Rubbing elbows with "A-list" copywriters
It starts with research, but it's not that simple
Asking the right questions generated millions in sales
Lesson learned: Never miss a chance to attend an AWAI event
B2B writing opportunities available right now
Last week, I had the pleasure of attending The Makepeace Method for Writing Million Dollar Sales Letters in 7 Days or Less … an AWAI-sponsored event hosted by legendary copywriter, Clayton Makepeace.
If you received an invitation to attend this event and didn't respond, I'm sorry to say you missed an absolutely mind-blowing event. Not only would you have met fellow AWAI members, but you could have also rubbed elbows with some of the most talented "A-list" copywriters on the planet.
I'm talking about copywriters such as Jedd Canty and Henry Bingaman of Money Map Press; Patrick Bove of Stansberry Research; David Deutsch who worked with Phillips Publishing, KCI, Dan Rosenthal & Associates; and Richard Armstrong, one of the nation's leading freelance copywriters, specializing in publishing, membership, and fundraising. These were just a few of the "A-listers" in the room.
If meeting top-notch copywriters isn't impressive enough, companies such as Agora, Inc., and Eagle Publishing sent their Copy Chiefs to the conference with one goal in mind: Hire copywriters on the spot.
And then, of course, we can't forget the ultra-helpful copywriting strategies and tips you would have soaked up during the three-and-a-half day event.
I'm going to share one with you now. It's a unique technique Jedd Canty and Henry Bingaman developed. It's what they use to create multimillion-dollar sales letters for Money Map Press. And in many instances, the two are able to write those sales letters in only a few days.
It works like this. Before they write a single word of copy, they spend an enormous amount of time doing research. Now, I know what you are thinking, "Sandy, that's nothing new. I've heard all about the importance of research before."
Yes, dear copywriter, I realize you've heard how important research is to your writing. But there's one thing Jedd and Henry do that makes all the difference in the world. And based on the umpteen numbers of controls they've written, that difference can be measured in millions of dollars … or I should say hundreds of millions?
So, what is the one thing they do that you may not be doing? As Henry explained to the 50+ people at the conference, it boils down to asking this simple question: What makes the facts you find extraordinary?
In other words, your job as a copywriter is to "plant" intriguing questions in your prospect's mind that they can't wait to learn the answers to.
The two demonstrated how this ask fascinating questions method works with a promotion that generated seven-figures in sales for Money Map's oil and energy newsletter.
The promotion focused on Coober Pedy, a small town in Australia with only 1,695 residents. However, hidden in the ground is 233 billion barrels of oil, which is 30 billion barrels shy of the estimated reserves in all of Saudi Arabia.
Like the rest of us, Jedd and Henry had never heard of this small speck of a town, not until news feeds about Coober Pedy kept showing up in their inbox.
So they did what great copywriters do. They dug deeper and discovered that some residents in the town were living in underground cave-like dwellings called Dugouts.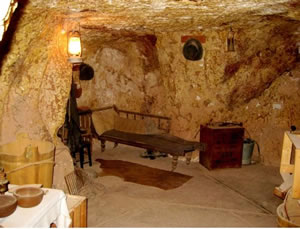 Since Jedd and Henry were working on promo related to oil, they asked questions they knew would intrigue their prospects, such as:
Are residents being forced to live in underground caves because of the tremendous amount of oil reserves?
To the people who call this place home, does the oncoming oil boom mean nothing will ever be the same?
As more energy companies find out about the hidden oil, will Coober Pedy become "ground zero" for a highly volatile showdown over international energy?
From these questions, they created this winning headline:
The $20 Trillion Showdown at Coober Pedy
It's brilliant. As I looked around the room, I noticed how everyone was furiously taking notes. Jedd and Henry are not only brilliant copywriters, but also extremely generous in the amount of information they shared.
And they were just two of many presenters at the conference. The other "A-list" copywriters shared additional insights and tips with attendees. I couldn't possibly do each one proper justice. This is why I said earlier that if you didn't attend, you missed an absolutely mind-blowing event.
Your takeaway for today: There are two actions for today. The first is, as you research, learn to ask questions that make the facts you find stand out in big ways. The second action is, never miss a chance to attend an AWAI event. The insights you gain are priceless.

The Professional Writers' Alliance
At last, a professional organization that caters to the needs of direct-response industry writers. Find out how membership can change the course of your career. Learn More »

Published: August 29, 2016