The Second Essential Key to Success that Keeps You Moving Toward The Writer's Life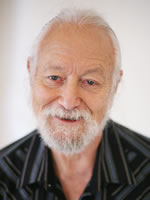 Will Newman
Welcome back!
Yesterday, we chatted about the first of four keys for achieving the writer's life.
That first, and most important, key is the attitude you adopt. As soon as you decide you're going to achieve the writer's life by becoming a copywriter, you must tell yourself "I am a copywriter."
(If you missed that article, please click here.)
I also said that actions strengthen your belief in yourself. One of those first actions is to tell yourself and others how serious you are about achieving the writer's life by setting up your home "classroom."
The second positive action you must take is …
The Writer's Life Key to Success #2:
Schedule for success
Your next major action is establishing two realistic schedules, ones you know you can keep.
You establish the first schedule by figuring out what days during the week you can study.
In the second schedule, you set a timeline for how long it'll take you to finish any particular program or study course.
Let's look at the first schedule.
Start by setting aside a specific day and time to study every week. If possible, don't limit yourself to just one day a week.
Figure out when you can dedicate your time and attention to the program … times when you know you won't be disturbed.
Here's an essential:
Don't just mentally set those times aside. Write them down on a real, physical calendar.
If you're using an online or computer-based calendar like Google Calendar, schedule your self-study times there as well. Then set up a reminder to nag you that it's time to study.
Writing your schedule down, posting it, and looking at it regularly says you're serious about learning what you need to learn to attain the writer's life.
The second schedule you should set is one many beginning copywriters don't know about. This timeline for completion of the programs you're taking. Set a "finish line" to aim for.
How long should it take to finish a program? That depends on the particular program. But Katie, along with copywriters who've developed the programs, look at around 10 weeks as being optimal.
Ten weeks may seem like a bit of a push. But 10 weeks is long enough to study what you need without putting a lot of pressure on yourself. And short enough that you remember what you're learning while moving steadily forward.
Two ways to stay on schedule is first having someone to encourage you along the way. And second, to work alongside other copywriters studying the same material you are. A "study cadre" of sorts.
Let me give you a for instance.
Several popular AWAI programs have what are called "Live Companion Series." These programs meet once a week, usually with Katie or Rebecca or the Master Copywriter responsible for the program.
They're set up to allow the copywriters taking the program to finish in that 10-week span.
Several other huge benefits make these Live Companion Series programs an effective way to achieve the writer's life faster. I'll tell you about one of them tomorrow.
But I feel — and I've told this to a number of AWAI members — the biggest benefit is they keep you on track to complete your training so you can enjoy the writer's life sooner.
The takeaway here: Set up two schedules. One, a weekly schedule where you set aside at least one day (more if possible) and a specific time to study. Then, establish a timeline schedule for completing the program you're studying.
Tomorrow, I'm going to talk about a crucial learning strategy I learned while teaching for 25 years and while tutoring kids in my community over the last 20 years.
Until then, let us know if you've set up a schedule for your writer's life success yet. Comment below to tell us.

The Professional Writers' Alliance
At last, a professional organization that caters to the needs of direct-response industry writers. Find out how membership can change the course of your career. Learn More »

Published: August 3, 2016