The Lesson That Kept Me from Quitting Copywriting — Ignore It and Risk Being a Mediocre Copywriter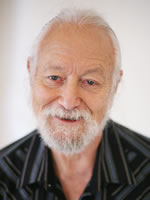 Will Newman
A number of times in my early copywriting days, I thought about giving it all up.
That notion was strongest when Master Copywriter John Forde told me I'd never be a great copywriter.
We were on the phone at the time, John critiquing some copy I'd written. It was one of those "time stands still" moments. It seemed to stretch on forever. And the empty feeling in the pit of my stomach just made it worse.
It was hard to hear anything except the echoing of John's words in my head. I almost missed his next, career-changing words.
"Your copy's generic but not bad. You'll be a good copywriter. But you'll never be great unless you learn to love two things: Your product. And your prospect.

"And you can't love your prospect if you don't know that person. Know him or her like a real, flesh-and-blood person. Because your prospect is a real flesh-and-blood person."
Suddenly, I was no longer a depressed wannabe thinking of chucking it all. John's words gave me insight and a direction I'd never heard before.
Until that moment, I thought my job as a copywriter was selling a product. More discussion with John and I realized my job was not to sell. My job was to make a connection — a real, personal connection — with the person I wanted to buy the product.
John's words started me on a successful copywriting career. They also started me on a crusade to teach as many new copywriters as I could what John had taught me. (But maybe without the empty feeling in the stomach.)
Your first sure step to copywriting success
You'll hear John's lesson about the importance of loving the person you're selling to summed up in the phrase "know your prospect."
This is hardly a new concept in writing. A core strategy of successful writing of all types is to "know your reader." In copywriting, your reader is your prospect.
This isn't even a new concept in copywriting or advertising.
The importance of knowing the prospect in copywriting started around the turn of the 20th century with copywriters like John E. Kennedy. Helen Lansdowne Resor strengthened and built on the concept. (I hope you had a chance to read about her remarkable contributions to copywriting. If you missed that article, click here.
When you think about it, this whole concept of knowing the person you're selling to makes great sense. Just on a very superficial level, how you talk to a woman about a product specifically for women would differ significantly from how you talk about a product specifically for men.
But knowing the gender of your buyer is just the beginning of understanding your prospect … getting to know your prospect as a real, three-dimensional person.
And that's what we'll talk about over the next three days: Specific and effective strategies for getting to know your prospect so you can love him or her as a real person whose problems you care about and want to solve.
Your takeaway today: You cannot begin to enjoy the benefits of the writer's life until you understand the most important person in your career, your prospect.
I'd love to hear your thoughts about "knowing your prospect" and all it involves. Comment below.

The Professional Writers' Alliance
At last, a professional organization that caters to the needs of direct-response industry writers. Find out how membership can change the course of your career. Learn More »

Published: August 15, 2016