Get to Know the One Person Who Can Make Your Writing a Success …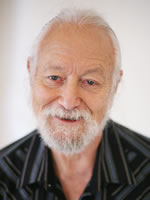 Will Newman
I almost scuttled my copywriting career when John Forde critiqued some of my early copy.
Yesterday, I told you how his assessment left me feeling gut-kicked. But he showed me how to improve as a copywriter with three words.
"Know your prospect."
(If you missed yesterday's article, please click here.)
You must get to know your prospect as a real, living, breathing individual. Not as some vague collection of data. Not as a compilation of qualities. But as someone who's your friend.
If you don't really know the person you're writing to, how can you know what emotional hot buttons to hit? How can you truly know what benefits she's looking for?
A challenging but enjoyable aspect of developing this 3-D image of your prospect is harnessing your imagination to develop the image. Your starting point …
Your prospect's "bones": Demographics
About a week ago, we talked about how beginning copywriters think a client expects them to "know it all" when they first get an assignment. Because of that, beginners are reluctant to ask the client any questions. (Click here for a refresher.)
But this isn't the case. The client wants you to know as much as possible about the prospect and the product. After asking a few general questions, hone in on specifics about your prospects. Ask for the ideal prospect's demographics.
Demographics are things like gender, age range, income, education. They also include whether most of your prospect universe owns or rents their homes. If they're married or single. Have kids or grandkids. That sort of thing.
Demographics are the "bones" of your 3-D prospect image. When you combine them with your knowledge of the product, you get your first inkling of this real person you're writing to.
Let's say you're selling an alternative joint product. The prospect universe is primarily married or widowed women, 45 to 75 years, with an average income of $35,000-$55,000 per year.
Bingo! Sounds like your Aunt Joan. But don't be too quick to start building your 3-D image yet.
More than just numbers
Your prospect is more than age, income, education, marital status. She's a complex person with complex needs. If you want to get to know her, you must delve into that complexity.
Think about this. What do the books and magazines she reads say about her? Hobbies and recreational activities? The political party she belongs to?
This information shows your prospect in a richer, fuller light than simple demographics.
They give you a feeling for your prospect's inner life. You're learning more about her belief system. With enough probing, we're even getting a sense of her hopes, desires, fears.
This type of information is called psychographics.
How might this work for a joint product?
Your client told you your prospect's an older woman with grandchildren. He tells you the data card says prospects similar to her are likely subscribers to Modern Knitting and Conde Nast Traveler.
You're getting a deeper sense of why taking care of aching joints is so important to the prospect (beyond the pain).
Sore, stiff hands make knitting for grandchildren more difficult. Sore knees make travel less enjoyable.
Insight into your prospect's life. The first personal sense of how she feels about what sore joints have caused her to lose.
You're starting to feel her pain personally, developing all-important empathy.
As we've said, you can get demographics and psychographics from your client. But what if he doesn't have them? And even if he does, is his information really enough?
That's where real people come into your research. And where we'll pick up this narrative tomorrow.
Please let us know your thoughts. Are you gaining a firm understanding about the difference between demographics and psychographics? Comment below.

The Professional Writers' Alliance
At last, a professional organization that caters to the needs of direct-response industry writers. Find out how membership can change the course of your career. Learn More »

Published: August 16, 2016