The Secret of Deeper Benefits and How They'll Get You The Writer's Life Faster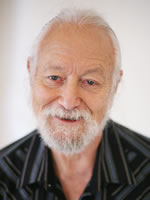 Will Newman
Welcome back! Thank you for returning as we continue our discussion of features and benefits.
Yesterday, we talked about the importance of spotlighting the benefits of your product if you're writing in the Business-to-Consumer (B2C) niche.
We also talked about how most "C-level" copywriters only scrape the surface when looking for the benefits their product offers. So, of course, they come up with superficial benefits. They fail to dig deeper to look for more compelling benefits.
One level deeper: what does that really do for me?
Digging deeper into the benefits comes from knowing your prospect on a more personal level. This level of benefits comes from understanding how the prospect wants his life to change.
So, for the newsletter we talked about yesterday, the prospect wants better investments. These will bring him things in his life that make him feel special or safer or more respected. He feels that making more money is the way to get there.
The second-level benefits for resveratrol include things your prospect can accomplish in his life with the improved heart function. These would include being able to walk longer distances, not waking up gasping for air in the middle of the night, being able to golf a full 18 holes with buddies. Maybe even shooting hoops with his granddaughter.
You can't figure out second-level benefits if you don't have a good image of your prospect. You must understand on a personal level what he wants in his life.
Digging even deeper
But here's a twist. Once you understand those deeper benefits and understand how they change your prospect's life, you get deeper insight into him. You enrich your 3-D image of him. And this is where the deepest, core benefits come in.
This is also where your skills as a writer really come to the front. Where you dig not only into your prospect's image but into your own imagination.
Your newsletter reader wants all the things you can imagine to make him feel he's a success (second level). But the real deepest level benefit is not only that he'll feel successful, it's that he won't feel like he's a failure. He won't feel like he's failed himself and his family. He will also be able to overcome the nagging doubts that he's not as good as his friends. Or that he's not going to repeat the missteps of his father. And so on.
What about resveratrol? Being able to shoot hoops with his granddaughter means he won't be abandoning the people he loves by dying too soon. He won't have to imagine his wife's eyes as they wheel him into the emergency room with a heart attack. That he can be a better provider for his family than his father who died young.
You can see why you wouldn't necessarily want to write copy about these parts of your prospect's life. But if you know those deeper benefits are there … what great copy you can write!
If you know this level of benefits, you're on your way to being an "A-level" copywriter. And ironically, these are benefits you might never mention in your copy. But knowing that they're there means you can write more personally to your prospect. And with far more impact.
Finding the deep level of benefits requires you to dig down, and go beyond the superficial and the surface to what your prospect really, truly wants.
Now, we've been talking a lot lately about digging deep and knowing your prospect. Research makes a huge difference in this process. So tomorrow, we'll look into some tools for making your Internet research easier and more productive. Your promotions will be stronger as a result.
Until then, we'd love to hear your thoughts about features and benefits. Tell us by commenting below.

The Professional Writers' Alliance
At last, a professional organization that caters to the needs of direct-response industry writers. Find out how membership can change the course of your career. Learn More »

Published: August 24, 2016