What Can You Learn about Achieving The Writer's Life from a Man Who Jumps Off Cliffs?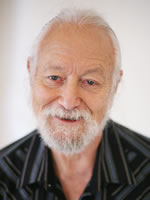 Will Newman
Back in 2011, I attended my sixth Bootcamp. Although I hadn't told my AWAI friends at that time, I was seriously considering retiring from copywriting.
But one presentation at Bootcamp changed my mind.
Let me explain …
Over the year preceding that Bootcamp, I'd been playing with the idea of retiring from copywriting. If I did, I'd probably keep working with AWAI as their Master COS Instructor. At least for a while.
But I wasn't sure if I wanted to keep on with the actual writing. After all, at 63, I felt it might be time to hang up the gloves. (As they say in the boxing game.) I hadn't told anyone about my quandary, not even my wife Linda.
Then came Bootcamp, and Nick Usborne's presentation "Push, Pull, & Engage."
Nick always gives exceptional presentations, and this one was as good as any. But, the copywriting content wasn't what convinced me to keep writing.
As good as it was, its impact on me paled in comparison with the first 10 minutes when Nick showed a video clip of base jumper Jeb Corliss.
I'm going to give you a YouTube hyperlink here. I recommend you take a break from reading and view the short video. (I never tell people to leave an article. Except this one time. It's that important.)
Stop the video at 2 minutes and 57 seconds. Look at the image, and then come back and continue reading.
Click here. (Don't forget to come back!)
If you held your breath during much of Jeb Corliss's flight, you're in good company.
The look on Jeb's face at 2:57 expresses Nick's purpose in showing the video.
Joy. Utter and complete ecstasy …
Jeb Corliss knows the dangers of base jumping. He tells others that standing on the edge, waiting to push off, is a moment of sheer terror. But that 2:57 moment makes it all worth the fear, sweat, and terror.
That look reminded me of my 2:57 moments: the feeling of accomplishment when I've finished writing. But it had been largely missing. That's why I mulled over retiring.
Thank heavens I went to Bootcamp that year. Nick Usborne — with Jeb Corliss's help — reminded me of that joy and the last time I really felt it when finishing an assignment. It was when I finished writing my first fundraising appeal.
I'd been telling myself that I wanted to move from alternative health to fundraising for several years. But it was easier sticking with something I knew and settled into than branching out.
No more. I decided to pursue my own 2:57 moment. Instead of quietly slipping into retirement, I became a fundraising copywriter.
This article may seem like it's about me. It isn't. It's about you.
What's your 2:57 moment?
What niche in copywriting makes your pulse quicken and your face uncontrollably break into a smile?
You know what it is. You can feel it. Whatever it is. That's the niche you should be writing in. That's your 2:57 moment.
Find it. Trust it. Follow it!
What has been your 2:57 moment? Please tell us by commenting below.

The Professional Writers' Alliance
At last, a professional organization that caters to the needs of direct-response industry writers. Find out how membership can change the course of your career. Learn More »

Published: August 31, 2016