When to Use a Deceptive Headline or Subject Line to Gain Your Reader's Attention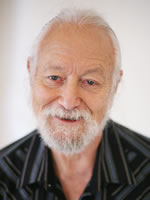 Will Newman
I recently wrote a Writer's Life article about hidden stashes of headline inspiration.
These stashes are websites like BuzzFeed, Upworthy, Gawker, and the National Enquirer.
The article hit a chord with readers, one in particular. The Writer's Life reader Rick J. emailed me with a concern:
I just read your Writer's Life article about the "hidden stash" of headline inspiration you recently found.

I googled the article you referred to, "Larry Klayman is Suing Obama, the Black Lives Matter Movement, and Probably You."

You're right. Those three words "and probably you" sure do turn a blah headline into a compelling attention-grabber.

But I found a problem. I searched the article looking for the compelling part … the part about "me" being sued. It wasn't there.

So I read Mr. Klayman's blog post. It wasn't there either. But I did find something disturbing. Here's what Mr. Klayman said:

"I am filing a lawsuit, with myself as the initial plaintiff, against Obama, Black Lives Matter, Farrakhan, and Sharpton for endangering not just my life as a white law enforcement person, but also for all Americans, white, black, yellow, or brown, no matter what their race or religion."

Truth is, Klayman is suing Obama and the BLM … But he's definitely not going to sue me.

There's the problem. To create an attention-grabbing headline, somebody changed the truth into a lie. Granted, it's more compelling and attention-grabbing than the truth. But it's a lie.

The sleazeballs who write headlines for these gossip sites don't care about truthfulness. They lie and deceive for a living.

So in an article recommending that we study and copy the work of professional deceivers, I think it would have been wise to mention the importance of making sure that our headlines are not only compelling … but true.
I am red-faced for not making that clarification. Probably because having worked as long as I have in copywriting, especially being associated with AWAI, being honest in all I write is a given. It's so automatic and engrained, I don't give it conscious thought.
I, too, read the article. But for my Writer's Life piece, the content of the article Rick googled wasn't important. The headline was. Or so I thought, in trying to limit my piece's length.
To be honest, I wasn't expecting anyone to google the blog. (I predict Rick will be a good copywriter because he took that extra step. Congratulations, Rick!)
The content of the blog did not deliver on the promise of the headline. And whether or not the reader agrees with the article, there's a lingering sense of being deceived.
When this sense of being deceived happens in anything you write because a headline or subject line deceives or doesn't really connect with your main message, your reader will likely throw up her hands in disgust and stop reading.
Not what you want when you write promotional copy. Or subject lines. Or headlines for newsletters.
A good copywriter knows not to trick the reader with a headline or subject line, no matter how compelling it might be.
Honesty is not just "the best policy" in copywriting. It's the most successful one.
So, to answer the provocative subject line and headline for this article:
When to use deceptive headlines and subject lines?
NEVER!
Provocative, yes.
Deceptive, never.
I hope to see you here tomorrow when I'll talk about "anachronisms" — those delightful out-of-date expressions we still use.
I'd love to hear your thoughts about today's article. Comment below to let us know what you're thinking.

The Professional Writers' Alliance
At last, a professional organization that caters to the needs of direct-response industry writers. Find out how membership can change the course of your career. Learn More »

Published: August 10, 2016