Why "How Do I Find Clients?" is the Wrong Question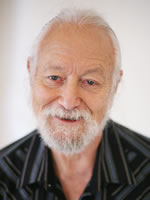 Will Newman
"How do I find clients?" is the most common question aspiring writers ask.
But let me explain why I call that the wrong getting clients question to ask.
Yes, getting your first client is crucial. Once you have it, you've started on the path to success achieving the writer's life.
But, I'm not going to answer that question today. That subject would take many articles, and AWAI has numerous resources to help you find that first client.
Instead, I'm going back a couple of weeks to our interview with Gordon Graham. Here's what he said about getting clients …
"My best tip on getting clients is be easy to work with. Be generous and helpful. Share your insights and things you've learned. Focus on helping, solving problems. Don't give up. If you truly help people with your writing, the money will definitely follow."
Gordon's point — and what I'm telling you today — is long-term success in copywriting doesn't come from just getting clients.
It comes from keeping clients.
You might think your client wants one thing … strong promotions that make tons of money.
Wrong!
What your client really wants is a continual river of copy that consistently makes them a ton of money. But few copywriters achieve this level of success. And those who have, know one of the secrets for staying on top:
Write like a professional — and act like a professional.
All things being equal, who would your client rather work with? A rude, temperamental, and unprofessional writer? Or one who acts like a pro from start to finish?
Obviously, they'd choose the second writer.
So here are seven tried-and-true strategies for keeping a professional relationship with your clients … and for keeping your client happy.
Happy Client Strategy #1:
Ask questions
One of the first calls with your client will be a "creative call" where you find out everything you need to know about your assignment. We'll go into some detail about that call tomorrow, but here's today's takeaway:
Many beginning copywriters think they're supposed to know everything about the product and how to promote it from the get-go.
Your clients don't expect that.
They do expect you to want to learn and be willing to ask relevant questions. It's a sign you want to do your best. And that you're a professional.
Happy Client Strategy #2:
Do NOT bother the client unnecessarily
Your client can be a great source of information. After the creative call, if you're absolutely stuck on a question only the client can answer, contact him. But keep contact to a minimum once you've completed the creative call. Which brings us to …
Happy Client Strategy #3:
Do your own research
After receiving initial information from your client, be prepared to spend a vast amount of time researching your product and your prospect. This is your job.
Do it right; you write good copy. You look professional and competent … two qualities your client wants and needs.
Happy Client Strategy #4:
Keep established deadlines
Always deliver copy on time. Your client makes money with that copy … not with excuses why it's late. 'Nuff said.
Happy Client Strategy #5:
Be willing to take criticism
If your client wants to change your copy because he doesn't think it's strong enough or completely on target, listen respectfully and do the changes.
If he wants you to violate well-established copywriting principles (like putting "Buy FlavorAll!" on the envelope), discuss those principles. Tell why you feel the promotion would be stronger if you followed the rules. If he insists, do it his way.
Happy Client Strategy #6:
Check back
Many copywriters feel once copy is accepted, it's time to move on. Wrong. Check back with your client to see how the copy is doing in the market. This shows you care about your client's bottom line and not just yours.
Happy Client Strategy #7:
Keep on your client's radar
Don't bug your client for your next assignment. But stay on his radar.
Every few weeks, email him items of interest. Tell him about an article you read relating to his industry. Or some new research. Things along those lines.
Savvy marketers know profit is made after the initial purchase. Same with savvy copywriters. Big paydays come not from the first contract … but from all the ones that follow.
Tomorrow, we'll talk about how to make the creative call the foundation of being your client's go-to copywriter.
Until then, please let us know what you think about today's article. Comment below.

The Professional Writers' Alliance
At last, a professional organization that caters to the needs of direct-response industry writers. Find out how membership can change the course of your career. Learn More »

Published: August 8, 2016