Why Not Having Testimonials in Your Sales Letter Could Hijack Response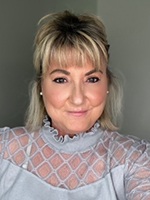 AWAI member receives his AWAI verification
Alarming trend: Where are all the testimonials?
Split test showed testimonials increased sales by 34%
Bad testimonials can easily backfire
Simple way to be more creative
One of the nicest things we receive here at AWAI are letters and emails from members letting us know the successes they achieve. Just recently, Steve Maurer, a hardworking AWAI member (who has done a great job creating an ideal version of the writer's life), wrote to tell us that he's now AWAI Verified®.
In case you aren't aware, AWAI Verified® is becoming the "go-to" status symbol among savvy copywriters. (If you haven't taken the test, you can learn more here.)
In Steve's note, he also mentioned how our new Advanced Training program is "stretching him." Advanced Training is designed to challenge writers by simulating the kind of copywriting training you would receive at major firms.
Besides giving him a BIG shout-out (way to go, Steve!), the reason I'm sharing this with you is it reminded me about the power of testimonials in a sales letter.
I'm seeded on dozens of e-letters, which means I get to read not only that publisher's editorial content but also see their sales promotions. I'll be honest; I'm a little alarmed. I often see sales letters without a single testimonial.
I don't know why this is happening. I think it's a mistake, because not having testimonials is the easiest ways to hijack sales.
Here's a perfect example … WikiJob, the UK's largest graduate jobs website did an A/B split case study test using testimonials.
Sales Page A had no testimonials. Sales Page B had three lines of customer testimonials. The results? Sales Page B increased sales by 34%.
After seeing the results, Chris Muktar, an owner of WikiJob said, "I did not think that testimonials would make such a difference (and indeed put off testing them, thinking they were irrelevant). The increase in revenue was very substantial."
I'm not surprised by these results. I mentored under the steel thumb of master marketers and copywriters, Bill Bonner and Mark Ford. Those two can break copy down better than anyone I've ever worked with. And they would tell you that having testimonials is part of building credibility.
Testimonials in their truest form are word-of-mouth marketing. But instead of focusing on what they are, let's take a few minutes to talk about the importance of having the right testimonial.
You see it's not enough to include any ol' testimonial. Nope. Your job, dear copywriter, is to find the ones that:
Overcome buyer skepticism
Act as a great selling tool
Persuade and prove to the prospect the benefits are true
Here's what most typical testimonials look like: "I love this product! I can't get enough! I'm so glad I bought your stuff and I'll definitely be back to get more!" — John Doe, customer
Now, what could be wrong with that? After all, it sure sounds like a happy customer.
But what does this testimonial really tell your prospect? Does it prove the product works, or explain exactly how your customer benefited from using it?
The truth is, this type of testimonial can backfire on you because it doesn't provide enough detail to have any real impact on prospects. You have to dig deeper to find powerful testimonials.
How exactly do you do that? Luckily, we can turn to "A-list" copywriter, Bob Bly who offers a few ideas for getting testimonials that are easy to do.
For starters, Bob Bly says whenever a customer sends a letter with positive comments about the company or product, immediately seek permission to use this testimonial in ads, brochures, direct mail, and other promotions.
The easiest way to do this is to send a "release letter" to the client (along with a photocopy of the testimonial letter, with the passages you want to reprint highlighted in yellow).
The second way Bob suggests getting testimonials is to get the names and contact information of key customers. Your client can supply this information to you.
Then, call and talk with that customer. During the conversation, you'll want to uncover interesting, real-life stories your prospect can relate to. So be prepared to ask plenty of questions.
You can also look through letters received from customers that the company has on file. Don't ask your client to cull through them for you. That's the work you should do. Look for letters that tell an engaging story of how the product changed the customer's life. In essence, you are looking for a "before-and-after" story.
Look, there's a lot more I could write about testimonials, so much so, it would make this article way too long. Don't worry. I'm not abandoning writing more on testimonials. I'm just going to save the rest for Part 2.
So next week, I'll tell you more about testimonials, including the many different types of testimonials, and the five basic objections they should overcome.
Your takeaway for today: Many of the testimonials you'll have access to aren't as good as they could be. They might be too vague, or just plain boring. If that's the case, don't think you have to use them. Instead, do the extra work necessary to get more engaging testimonials.
And please, never write a sales letter without including testimonials.

The Professional Writers' Alliance
At last, a professional organization that caters to the needs of direct-response industry writers. Find out how membership can change the course of your career. Learn More »

Published: August 8, 2016