Why Copywriting is the Best Freelance Career and Why You Should Become a Copywriter Now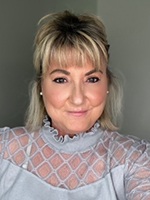 Forbes ranks copywriting as top writing career
What the writer got wrong in his article
Why copywriters are like actors in a movie
The real truth about earning six-figures a year
Editor's Note: Find out how AWAI member Jon Stolzfus made $206,725 after attending Bootcamp.
Getting your name to appear in a nationally-known publication is one of the greatest feelings. It's happened to me several times.
It's also good for your business.
But what happens when someone else steals your thunder and your name doesn't get mentioned? You could scream, stomp your feet, and raise your hands in the air while shouting lots of words you can't repeat in public.
Or you could celebrate. And that's what I'm doing right now.
Let me explain why.
Just recently, Forbes ran an article titled, 5 Kinds of Freelance Work Worth Quitting Your Job For. If you haven't read it, you can check it out here.
The reason why I'm bringing this to your attention is that the number one writing opportunity listed worth quitting your job for is copywriting.
The article says, "Twenty years ago, anyone who wanted to pursue a career as a writer needed lots of passion, tons of drive, and a true appreciation for words. Those skills are still important, but now there's an even bigger motivation: making a good living."
I loved that copywriting topped the list but I sure as heck wished the article had mentioned AWAI as the number one company that can teach you how to become a copywriter. It would have been a fantastic way to help readers who wondered, "But how do I become a copywriter?"
Also … while I'm happy copywriting made it to the number one slot, I'm more disappointed the article did these two things: (1) lumped copywriting and editing together, and (2) understated the amount of money you can make as a copywriter.
Copywriting and editing are different skills entirely. Copywriting is the art of persuasion on paper (or online). Or as Bruce Bendinger, author and advertising creative director describes it: Copywriting is a job. A skilled craft. Verbal carpentry. Words on paper. Scripts to time. And one more thing. Salesmanship.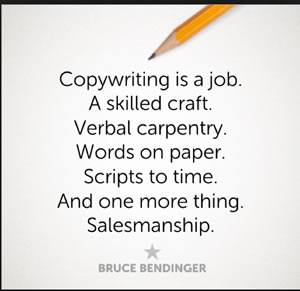 Editing is taking something that is already written and improving it by revising words, sentences, and paragraphs to make them clearer and more precise.
Editors are more like movie directors. They take an already written script and bring it to life. They "coach" actors on how to make characters resonate with the audience. They direct camera operators, lighting technicians, and a host of other crew members on getting the right look and feel for the movie.
If editors are directors, then copywriters are like actors. Actors persuade you to "feel" for the characters they portray, whether that emotion is hate, love, disappointment, sadness, joy, and so on.
I suspect the person who wrote the article hasn't worked with a "real" copywriter. I'm talking about copywriters who have a deep knowledge and understanding of copywriting … the kind of skills you can only get through AWAI's Accelerated Program for Six-Figure Copywriting.
The reason we refer it as six-figures is because that's exactly the kind of income potential you can earn as an "A-list" copywriter. You can earn more too … much more. Some of the very best copywriters earn more than six-figures.
Copywriters like Clayton Makepeace, who now earns six-figures a month. He's often referred to as the highest-paid copywriter, because he has earned more than $30 million over the span of his career. He's just one. There are dozens more earning seven-figures a year.
And then there are newcomers who earn six-figures in a short period of time. One of those newbie writers is Jon Stoltzfus. In 2013, he was laid off from his job as an engineer for a defense contractor. That's when he decided to become a copywriter.
He attended AWAI's FastTrack to Copywriting Success Bootcamp and Job Fair in 2014. That single decision is responsible for him going from earning zero to making $206,725 in 18 months.
The bottom line is that Forbes is right … you can earn a good living as a copywriter.
Your takeaway: Don't shy away from opportunities. Turn your love of writing into a rewarding career with the ability to earn a huge income.

The Accelerated Program for Six-Figure Copywriting
Turn the ability to write a simple sales letter into a successful freelance career. Find out how you can make a six-figure income working from anywhere you want as a direct response copywriter. Learn More »

Published: August 1, 2016