Why You Should Break the '2nd Commandment' of Copywriting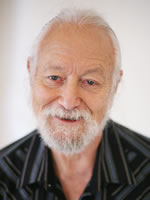 Will Newman
The '2nd Commandment' of Copywriting is to sell benefits not features. (The 1st Commandment is "know your prospect," which we talked about last week.)
The driving force behind this idea is that people buy mostly for emotional rather than intellectual reasons. Benefits stir those emotions. The features of a product touch the intellectual part of your prospect's buying decisions.
What do we mean by features and benefits?
Features relate directly to the product itself. They're color, shape, and size. They're things like the processing speed of the computer. The number of issues in a newsletter. The number of blades on a pocket knife. The size of a nutritional supplement capsule.
By themselves, features won't excite a prospect's emotions.
That brings us to benefits. You can look at benefits as how various features impact your prospect's life in positive ways. So the faster processing speed — a feature — lets the prospect finish his work faster so he can go play pool with his buddies — a benefit.
A financial advisory newsletter could have numerous benefits. The most superficial one is providing the prospect with sound investment advice. A deeper one would be freeing the prospect from worry about retirement.
We're going to talk about various levels of benefits and how to find them tomorrow.
But today, it's all about how important features are.
If you're selling in a Business-to-Consumer (B2C) market, you really must sell benefits first. But you must know the product's features to understand what the benefits are.
If you're in the Business-to-Business (B2B) niche, your main focus should be on the product's features, not benefits.
Finding the features of my product
Unfortunately, I can't give you a simple strategy for finding features. Features vary so tremendously from product to product that doing that's impossible.
But … you should start at one place, particularly for a product you're unfamiliar with. And that's your client.
A couple of weeks ago, we talked about how to talk with your client in the creative call. Yet unless you're dealing with a really complex product, I don't advise asking your client to list the features of his product.
However, you can ask for a datasheet or a product manual so you can discover those features on your own.
What if you're selling a nutritional supplement? What sort of datasheet could you get? Ask for a copy of the product label. This gives you the components of the supplement, their amounts, how often it has to be taken.
These are all features of a nutritional supplement. Certainly there are more features based on the individual components, but those you research on your own rather than bothering your client.
You can find other sources for features for products online. Search for that product or for ones similar to your product.
What if you're selling a newsletter? What are those features?
Well, this is one situation where asking your client directly can be effective. You want to know who the "guru" or editor is. Number of issues per year. Even the number of pages. Are there illustrations or photographs? Charts?
These are good general questions to ask your client. But be sure to ask her to send at least six sample issues to you. These samples can provide excellent guidance for your ultimate promotion.
As I said, tomorrow we're going to discuss how to go from features to benefits.
And remember, if you're in B2B, your major focus must be on the features. You're much less concerned about touching emotional hot buttons than if you're doing B2C. In B2B, your first appeal is to your prospect's logical brain.
I'd love to hear your thoughts on today's article. Tell us by commenting below.

The Professional Writers' Alliance
At last, a professional organization that caters to the needs of direct-response industry writers. Find out how membership can change the course of your career. Learn More »

Published: August 22, 2016