If Earning Six-Figures is Your Only View of Success, You May Miss Out on Crucial Steps that Get You There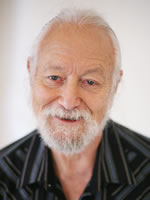 Will Newman
I love sharing success stories with you … stories of copywriters who've made huge strides to achieving the writer's life.
But let me also share a secret between you and me: Success seldom comes in one or two giant leaps. Often, success comes in small steps.
These "small step success stories" are the ones I truly love passing on. They probably mirror more closely with your own personal experiences — and mine — working towards the writer's life.
Success stories like Sarah's, which I'm happy to share with you in her own words below …
Sarah's First Steps to The Writer's Life

I went to my first AWAI FastTrack to Copywriting Success Bootcamp and Job Fair this past October. I felt unprepared and unfocused.

I wasn't sure about a niche. So I told myself I could at least learn from being there. But even with all the inspiration and excitement of Bootcamp, I took three months — from October till the end of January — to finally decide on a niche.

But in spite of that delay, not all hope was not lost!

Before I had even finished my website (which I'm adding the finishing touches to), someone contacted me on LinkedIn.

My LinkedIn presence doesn't reflect my current niche … yet. It only briefly talks about a past niche. The person reaching out on LinkedIn started a casual "getting to know each other" conversation. I didn't think anything would come of it.

A few days later, he asked if I'd be willing to help with a new organization. To my surprise, what he told me matched my current niche exactly! I told him I was interested in learning more and discussing things with the woman who started the organization.

Everything she's doing falls in perfectly with my chosen niche. I was amazed at how easy it was to talk with her since I had never actually talked with a potential client before.

She asked about my background. I told her the truth about my experiences. None were with companies or previous 'work,' by the way. Just personal experiences with different people related to my niche.

She was impressed with me and wants to talk again soon to discuss more. She showed respect for my knowledge in the area … and even asked my advice on how best to move her organization forward!

I was shocked. I hadn't truly felt like a professional until that day! I'm amazed. It wasn't as hard as I thought it'd be.

I've truly discovered the niche I shine in. The knowledge and experiences have always been with me. I just had to realize it.

There's still more to work out. But a few things I've taken away from this new opportunity are:

Focus. Now that I'm finally sure about my niche, it's easy to use what I know from experience, AWAI, and Bootcamp to genuinely 'consult' with businesses.
Experience. Even if this organization can't afford paid writing work right away, I'll still gain hands-on experience in my chosen niche. I can confidently use the work as samples for future clients.
Certainty. Now that I see what value I bring to the table, I can go out with certainty and confidence to find more clients. I know what problems I can help with and market myself without doubt or fear.
Confidence. Since I've researched my niche and seen the value I bring, there's nothing stopping me now! My only dilemma is putting my website up fast enough.
[Note from Will: Just so you know, I've edited Sarah's story for length.]
I'd love to hear your "small step success stories." Comment below to tell us about them.
I look forward to seeing you once again tomorrow.

The Professional Writers' Alliance
At last, a professional organization that caters to the needs of direct-response industry writers. Find out how membership can change the course of your career. Learn More »

Published: August 30, 2016