Use These Zen Strategies to Defeat Your Biggest Writing Demon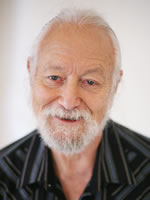 Will Newman
Anyone who's done any writing has to face this demon …
The demon of the blank page.
The blankness on the page mirrors the blankness in our brains as we try to dig up good ideas.
Some days, as hard as we try, words refuse to come.
And this problem can raise its nasty face any place in our writing … from trying to come up with the compelling idea at the beginning to how to get from one part of the writing to the next.
How do I overcome what some writers call "writer's block?"
First of all, I refuse to believe in writer's block.
When you say "writer's block," you're concentrating on the problem and not the solution. Most professional writers — including Stephen King — agree with me.
Even so, the demon's threat still remains.
The starting point for defeating the demon …
When the words refuse to come, realize you don't yet have a good idea. You might have some general sense about what you're writing. But your solid, compelling idea is missing.
Where can you find that idea?
What not to do …
Wouldn't it be great if we could close the door … turn off all distractions … flip a switch, dance a ritual dance, pray to our muse, and sit down in front of the computer (or pad of lined yellow paper) … and concentrate very hard on giving birth to the idea?
Warning! This is the worst possible way to fight this demon. The best strategy, the one I use, is to adopt a "Zen approach" to solving the problem.
Ideas build in the recesses of your brain when other things are occupying your attention. This isn't my idea. It's been the conclusion of researchers over the past 25 years.
Good ideas develop when you're not actively pursuing them.
That's not to say when you're trying to come up with a good idea, you mustn't think about it. Not at all. What you need to do is …
Prime the pump:
Start off thinking what you want the idea for …
Before "turning off your brain," spend time thinking deeply about everything related to your writing. Think about the subject. Think about the benefits (if you're writing promotional copy).
Think about the format you'll use. Is it an article like this one? Or web copy? A long-form sales letter? Or short form?
Have paper in front of you while you're thinking. Maybe that great idea will jump into your head. If so, write it down.
But if you're like most writers, that isn't going to happen. In this "most likely of circumstances," you need to move away from your notes, and …
Do something entirely different …
When you're stuck for an idea, turn away from that problem and stop looking.
Here are some effective ways of turning away that work for me. I call them Zen strategies …
Walking, running, swimming (or doing water aerobics like I do)
Falling asleep or waking up (take a nap and "sleep on it")
Exercising
Talking with friends
Listening to podcasts or audio books
Showering
And my most reliable strategy … Meditating
Was it just coincidence that I came up with the idea for this article while meditating this morning?
Not by a long shot.
I'd primed my pump and gone through some of my other rituals for coming up with a good idea. But none of them seemed to help.
I wasn't worried. I counted on my most reliable idea-generating ritual to come through with a good idea.
And as you can tell because I'm sitting here writing this article … It worked.
So, your takeaway today: If you're stuck anyplace in your writing for more than a few minutes, use one of my blank page demon-busting strategies.
And — like me — you may want to turn to meditation as your "Big Gun" strategy when all else fails.
What's your most productive idea-generating strategy? Let us know by commenting below.

The Professional Writers' Alliance
At last, a professional organization that caters to the needs of direct-response industry writers. Find out how membership can change the course of your career. Learn More »

Published: August 1, 2016