1.47 Million Reasons to Love Email Marketing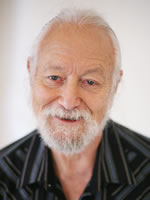 Will Newman
Thinking back to when I started copywriting 20 years ago, I'm amazed by how much has changed in the online world.
Back then, the online world barely existed. The military, government, and educational institutions used it. But you and I went about our lives blithely unaware of the Internet.
My first browser — Netscape Navigator — was entirely text. Hyperlinks existed. But they didn't take you many places. Certainly nothing like the millions of sites today.
And email? I barely used it. Boy, has that changed.
A day doesn't go by I don't check my three email accounts. (Now if I'm going on vacation, I must make arrangements with clients ahead of time.)
We copywriters use email to contact potential clients. To discuss assignments. To send finished copy.
So, as a copywriter, email is an essential, valuable tool in your career …
But it goes much further than that.
Email also provides you with an opportunity to build the writer's life.
Why?
Because in the United States, companies send almost a million-and-a-half marketing emails every month. And someone has to produce those emails.
We're going to be spending the next three days talking about email marketing so you can see the tremendous opportunities it holds for you.
But I'd like to start today by asking you to harness your imagination. Imagine you're advising a new client why they should start email marketing … or improve their current efforts.
Here are eight reasons to give your client … and reasons why you should consider email marketing as a lucrative niche for you.
Email Marketing Benefit #1: Email marketing shows an average 3,800% Return on Investment. That means for every dollar spent on email marketing, the return is $38. You can't come close to that with any other marketing effort.
Email Marketing Benefit #2: U.S. companies send on average 1.47 million marketing emails every month. They do it because it's profitable for them. It can be profitable for the client you're advising. And profitable for you.
Email Marketing Benefit #3: Your client is six times more likely to get a response from an email campaign (called a "click through") than they are from a tweet.
Email Marketing Benefit #4: Email is 40 times better at landing new customers for your client than Twitter or Facebook. (Think how you'll be the hero with that stat!)
Email Marketing Benefit #5: A marketing message is five times more likely to be seen in email than on Facebook.
Email Marketing Benefit #6: The total number of email accounts in the world is expected to top 4.3 billion by the end of 2016. And for all the glamour and glory social media gets, the number of email accounts swamps social media numbers.
BUT … Remind your client that email and social media marketing work together. Don't abandon social media because you've developed a strong email marketing campaign. And don't dump email marketing in favor of social. They complement each other perfectly.
Email Marketing Benefit #7: According to ChoozOn, nearly 60% of email subscribers spend between 10 minutes and 60 minutes browsing marketing emails during the week.
Email Marketing Benefit #8: Are you considering B2B for your niche? Tell your B2B client that a whopping 83% of B2B marketers use email newsletters for content marketing.
There you have it. Eight (of many) reasons to give your clients — current and yet to come — why email marketing is such a cost-effective way of building their businesses.
And, once you know important secrets and strategies for effective email marketing, it will be an easy and simple way for you to achieve the writer's life.
Tomorrow we're going to look at some of the mistakes email marketers frequently make. Until then, let us know your thoughts about the effectiveness of email marketing for potential clients … and for you to achieve the writer's life.

The Professional Writers' Alliance
At last, a professional organization that caters to the needs of direct-response industry writers. Find out how membership can change the course of your career. Learn More »

Published: September 28, 2016