A New Way to Think About a 56-Year-Old Marketing Principle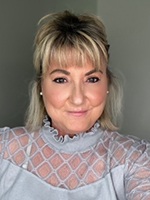 Who the heck is E. Jerome McCarthy?
The 4 Ps : A simple way to plan marketing strategies
Better call them the 4 Ms instead
Why copywriters need to think like marketers
Join Advanced Training before the end of the month
You probably don't recognize this name: E. Jerome McCarthy.
If you don't, no need to fret. You are not alone. Most people have no clue the impact he's had on advertising and marketing.
McCarthy was a professor who taught marketing to students attending Michigan State University and also the University of Notre Dame. In the early part of his career, around 1960, he wrote a book, which is a classic still used in colleges today: Basic Marketing: A Global Managerial Approach.
It's in this book that he first penned the concept of the 4 Ps, something I'm sure you've heard before. (And no, were not talking about the 4 P's© of copywriting.)
In this instance, the 4 Ps stand for product, price, promotion, and place. McCarthy created them as a simple way to help companies plan their marketing strategies.
It goes like this: You create a product that a particular group of people want, put it on sale some place that those same people visit regularly, price it at a level which matches the value they feel they get out of it; and come up with way to promote all of these elements.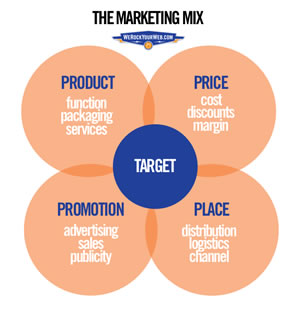 But the real question isn't what they are … it's whether the 4 Ps are still relevant today.
And it may surprise you, dear copywriter, to learn that the 4 Ps may not matter anymore.
According to research published in The Harvard Business Review, a five-year study involving more than 500 managers and customers in multiple countries found that the 4 P model undercuts entrepreneurs, especially in the B2B space, in three ways:
It leads marketing and sales teams to focus too much effort on product technology and quality;
It underemphasizes the importance of building a convincing case to explain the superior value of the solution being sold;
It distracts businesses from leveraging their advantage as a trusted source of problem solving.
In his book, Modern Marketing Communications, Frank Jefkins agrees. He argues that while the 4 P model is useful shorthand, it does indeed inhibit your ability to communicate with prospects because the way we communicate has changed so much over the years.
For example, in McCarthy's day — and up until the 1970s — companies would hire PR companies to write press releases (which fall under P for Promotion) to support their advertising campaigns. Press releases were considered a major element of the campaign.
But today, as Jefkins explains in his book, press releases are overshadowed by more sophisticated ways of reaching prospects such as using social media outlets like Facebook.
So what is one to use instead of the 4 Ps? The 4 Ms of marketing, which stands for merchandise, market, media, and message.
I wish I could say I invented the 4 Ms, but I didn't. It's a concept from one of my favorite authors, Al Ries, of The 22 Immutable Laws of Branding and Focus: The Future of Your Company Depends on It. He says the 4 Ms is a better marketing mix … one well suited for the 21st century.
Before I go on, a word of caution. While you might think this type of stuff doesn't matter to copywriters, you are wrong. The "A-list" copywriters who make six- and seven-figure incomes are also great marketers. Over the years of writing copy, they instinctively learn to think like marketers, which gives them an edge when writing copy.
They connect with the prospect better … they recognize standout ideas from ordinary ones. They zero in on the prospect's needs and wants, and know how to break down their buying objections.
So, let's talk about the 4 Ms. Here's a quick rundown:
Merchandise — A better term to describe a brand's identity, which could include almost anything, such as its name, price, competition, size, weight, and its position in consumers' minds.
Market — Identify the market to be conquered and recognize there is always competition. You can't be everything to everyone, so pick a segment of the market to appeal to.
Media — Every medium has its advantages and disadvantages. A marketing campaign should focus on the one medium that works best for its product or service.
Message — A singular idea expressed in one medium with one target market.
Your takeaway for today: Always remember this: A great copywriter is also a great marketer. So learn to think like a marketer and you'll be able to command higher fees and write more successful sales letters.

The Professional Writers' Alliance
At last, a professional organization that caters to the needs of direct-response industry writers. Find out how membership can change the course of your career. Learn More »

Published: September 19, 2016