Why Would You Want to Make Your Copy Look Uninviting? Here's a Simple Solution for Websites and Written Copy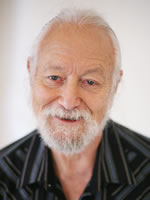 Will Newman
Yesterday, we talked about four strategies to ensure your freelance writer's website will look professional and be effective.
I mentioned at the end of that article that one element increases readability of your website. Indeed, this element increases readability in all your copywriting.
Let me start by telling a brief story about my early days when a very successful copywriter mentored me.
I dreaded seeing my copy when he returned it. He always "bled on it" with red ink. I learned a great deal from this process. And one lesson I learned right away was the importance of this element that increases readability.
He returned some alternative health copy I'd written without the usual flood of red ink.
"This," he said, "is pretty good." (High praise from him.) "But," he continued, "where are the subheads?"
I explained that when I wrote, I didn't think about subheads. They didn't seem that important.
He didn't exactly blow up. But he lectured me that subheads were among the most important elements in a sales letter.
I nodded in agreement. But they still didn't seem that important.
My mentor was an outstanding copywriter, but not a great coach. He never told me the "why" of anything. So, until I took The Accelerated Program, I didn't understand exactly how important these "mini-headlines" are to promotions, be they print or Web.
Let me explain what a subhead is …
The following line in bold is a subhead. Typically, they're centered horizontally. They can also be on the left or right margins. And they're usually bolded.
But why would you want to use one?
Make your reader want to read …
Your reader wants his reading to be easy. That's why you avoid big words and long sentences. But he also wants the reading to look easy. Subheads provide a visual break in your copy so it looks easy to read.
Take some copy — with and without subheads. Look at it from about three feet away. Without subheads, the visual impact is a large block of gray text. Not inviting. With subheads, the copy is broken up. Less gray and more inviting.
How often should you use subheads?
There's no hard-and-fast rule. It really depends on what you're writing.
If the homepage on your freelance writer's website has copy that's about a half to two-thirds page long (typed on paper), it probably doesn't need subheads.
Much longer than that and you'll want to break up the copy. I usually use three subheads for every two pages of copy as a minimum.
Be careful about using too many subheads. Doing that makes copy busy-looking. It's as uninviting as long blocks of uninterrupted copy.
If you use subheads for no other reason than to break up your copy visually, that's a good reason. But there's another important reason …
Subheads are mini-headlines …
Subheads are a great way to carry "the golden thread" of your benefits and promise throughout your promo. They act like mini-headlines to move your reader through your copy.
The golden thread of benefits and core promise makes your prospect want to act. And well-written subheads support that golden thread.
Okay, there's a lot here about why you should use subheads. But nothing about making them effective. We'll delve into a few simple strategies for doing that in a future article.
Your takeaway today …
Don't be like I was with my mentor. Embrace subheads as a way to make your freelance writer's website — and all your copy — more readable and more effective.
I look forward to seeing you back here on Monday. Until then, comment below and let us know what you're thinking.

The Professional Writers' Alliance
At last, a professional organization that caters to the needs of direct-response industry writers. Find out how membership can change the course of your career. Learn More »

Published: September 2, 2016