Alfred Hitchcock's Secret to Copywriting Success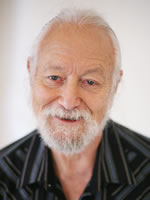 Will Newman
Okay, I admit it. I'm an old-timer. As such, I reserve the right to complain about the younger generation.
If you know me very well, you know I don't complain about youngsters often. I think today's youth are remarkable and deal with many challenges I didn't have. That's why I love working with them.
However, it astounds me that when I ask sixth, seventh, and eighth graders about Laurel and Hardy, they stare at me blankly. Same when I talk about Abbott and Costello. And if it weren't for a recent, very bad movie, they wouldn't know who The Three Stooges were.
So I was surprised recently when I was volunteering in my elementary school's seventh and eighth grade Language Arts class.
As part of their new curriculum, the students are learning at much greater depth in all subject areas than they had just a couple of years ago.
So rather than just reading an essay and answering multiple-choice questions, these students dig deeply into what they're reading.
Analyze it. Answer questions about it. Write about it.
What were they writing about? An essay from Alfred Hitchcock dating back to 1948, published in The Hollywood Reporter.
The essay, entitled "Let 'Em Play God," described Hitchcock's philosophy on creating suspense in writing.
What surprised me about the students and this essay was that every single kid in this class knew about Alfred Hitchcock and knew many of his movies.
There's a great deal in Hitchcock's essay of interest to all writers, even us copywriters. (I recommend you read it. I'll give you a link to the essay at the end of this article.)
Hitchcock's lesson for middle school students …
… and successful copywriters
There was one very important secret to copywriting success for us in Hitchcock's essay. It's a subtle lesson the students learned in one of the questions that followed their third or fourth in-depth reading of the essay.
Paraphrasing here: "Did Alfred Hitchcock use general language or technical language in this essay? And why?"
Interesting question for 12 to 14-year-olds to have to answer.
The classroom teacher had me correct the students' responses and then talk to them individually about their answers. Most students came close to the answer to this question. One 12-year-old got it right on the nose.
The answer?
Hitchcock didn't use technical language in the article. He used language anybody could understand.
And why? This was harder for the students to answer. But, as a copywriter learning AWAI copywriting strategies, you probably have a good sense of the answer.
Hitchcock wrote so his readers could understand easily. Even though other directors would read the article, Hitchcock intended it for the general public. If he'd used jargon like POV, establishing shot, extreme close-up, or the like, he would have made it hard for his general readers to understand.
But he kept all that jargon out of the article. He ensured the largest readership possible by keeping his words simple.
When we write any type of copy, it's tempting to throw in jargon and technical words to impress our readers that we know what we're talking about.
And sometimes we need to use some of that jargon. But …
… Too much jargon deadens your reader's interest.
So, learn a secret to copywriting success from Alfred Hitchcock. Keep your writing direct. And keep your language appropriate for your readers.
Here's the link to Mr. Hitchcock's article, "Let 'Em Play God." But before you leave, tell me what you're thinking about this article today. Comment below and let us all know.
I hope to see you back tomorrow when we're going to be discussing two crucial strategies for following Hitchcock's example.

The Professional Writers' Alliance
At last, a professional organization that caters to the needs of direct-response industry writers. Find out how membership can change the course of your career. Learn More »

Published: September 19, 2016