Urgent Alert! Are These 7 Email Marketing Errors Killing Your Success?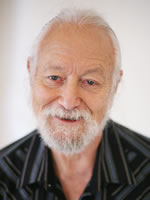 Will Newman
Yesterday, I asked you to imagine that you're not just a copywriter, but you're also your client's consultant.
Consultant? Yes! Many of your clients need someone versed in marketing to guide their promotional efforts. Why not you?
When you're a consultant, you're more than just someone they hire. You're a valuable part of their team. So as that consultant, you're going to advise them on how to run their email marketing campaign.
As that consultant, you certainly want to let them know all the advantages of strong email marketing campaigns. You learned eight reasons yesterday to give your client.
But you have to do more than just encourage your client to mount a strong email marketing campaign.
You also have to warn them about potentially fatal email mistakes many marketers make.
So here are the seven most serious mistakes to warn your client about.
Fatal Email Marketing Error #1:
Not getting customer's okay
Do you get way too much email? So do your client's customers. So, if you send emails to customers who haven't "opted in," your client won't get sales. They'll just get resentment.
Advise your client to get customers and potential customers to give their okay to receive "informative emails and special offers."
Your client does this when the customer makes the first purchase. Or when they respond to a free offer on the client's website. (Like for a free report or newsletter subscription.)
Fatal Email Marketing Error #2:
Not promising customers their names won't be sold
Many businesses sell their email list to generate income. This may bring in extra money. But it's a strategy that'll lose names from your opt-in list.
If your client doesn't sell their email names, say so on the website where you get customers to opt in.
If your client does sell names, convince them to include two checkboxes on the website. One checkbox is to receive those informative emails from your client. The second checkbox is to have the customer opt in to "emails and offers from a few of our select partners."
Fatal Email Marketing Error #3:
Sending from an unknown email or from "donotreply@"
Customers want email from trusted sources such as your client. Emails from "donotreply@" or the like could be from anyone. Spammers. Scammers. Creeps trying to infect their computers with malware. Send marketing emails from your client's known and trusted email address.
Fatal Email Marketing Error #4:
Using generic subject lines
The subject line is a mini-headline to convince the reader you're offering value. With emails, you must get this idea across in 40 or fewer characters. (You learn how to do this when you study the secrets of email marketing in greater depth.)
Fatal Email Marketing Error #5:
Making it hard to unsubscribe
Let's say you want to unsubscribe to an email series. You search the email for the keyword "subscribe" and can't find it. Then hidden in the finest of fine print, you spot "If you don't want to receive …"
Once you get to the website, you go through a bunch of clicks and pages. They ask you "why" when all you want to do is get off the list.
Would you ever consider re-subscribing? Not likely.
Don't let your client make this mistake.
Fatal Email Marketing Error #6:
Not linking to your website
The whole purpose of your email campaign is getting customers to your website. And yet, too many emails don't have live links in their email. DEADLY.
Fatal Email Marketing Error #7:
Not testing!
Many powerful reasons will convince your client to mount email marketing campaigns. But one of the most important — and often ignored — is testing. You can test different subject lines, headlines, offers, and content easily.
You can test anything. And with virtually no expense.
Don't let your client ignore this hidden power of email marketing.
There you have it. Seven errors to protect your client from once you become his well-paid email marketing consultant/copywriter.
Comment below. Let us know what you think about the tremendous opportunities email marketing offers you.

The Professional Writers' Alliance
At last, a professional organization that caters to the needs of direct-response industry writers. Find out how membership can change the course of your career. Learn More »

Published: September 29, 2016