Become a Fearless Copywriter: Give Yourself an Edge Using the Russian Goulash Method of Copywriting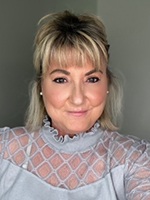 A father's attempt at making dinner
Making goulash became a magical event
Gene Schwartz's rule of 30 minutes
Can't get around great research
Let experts guide you through what it takes to be a copywriter
When I was a young child, my mom worked part-time at a fabric store. A few times a week, she worked evening hours, which meant she had to stay past 9 p.m. to close the store.
On those nights, it was my dad's job to feed my sister, two brothers, and me dinner. While you could easily call my dad a healthy eater, he was not a great cook.
Most of the nights he made dinner, we knew it wasn't going to be a tasty meal. Even something as simple as grilled cheese turned into a disaster. The grilled cheese was far from being served golden brown on the outside. The word black comes to mind …
We complained each time it was his turn to make dinner, begging instead for the delicious snacks my mother hid deep in the back of the pantry. But it all changed one evening when he made us a surprise dish of what he referred to as "Russian goulash."
Although my dad's family emigrated from Russia many years before, I'm certain the dish he served wasn't an authentic recipe. That's because he used whatever was in our kitchen cabinets.
Sometimes goulash was nothing more than a few cans of unused tomato sauce with slices of bread torn into small pieces and maybe one or two different spices for flavor.
Over time, my dad managed to magically turn goulash into our favorite meal. That's because he made it a challenging game. He let us choose whatever ingredients we found in the kitchen cabinets. We would put our choices in the center of the table. He never flinched at what we picked. He would simply say, "Let's see how this version of goulash is going to taste."
What in the world does Russian goulash have to do with copywriting?
Well, ever have those times when you sit down in front of your computer to write your sales copy, and suddenly you are frozen with fear?
Or you just can't seem to find the right words to put on the page? You start thinking to yourself, "My gosh, if I can't even get a few words on the page, how in the heck will I ever be able to write a full promo?"
Not only do you have to write the copy, but you also have to deliver the project to the client on time. If you miss the deadline, you'll never write for them again.
These kinds of negative and stressful thoughts can zap your confidence like a fly being hit by a flyswatter. Thing is, it's at moments like these that thinking about making Russian goulash helps.
You see, when we made it, what items were in the cabinets never mattered to us. If it did, there would've been plenty of times when goulash wasn't served.
It was NEVER about what wasn't there … it was about just doing it.
The same is true when you sit down to write. Don't get bogged down worrying over things like whether the structure of the letter is correct or if you've scribed the perfect headline and lead.
Nope. For the first go around, just start writing. Remember, you can edit whatever you've written to make it better.
Some writers get stuck trying to create the headline and can't move past it to write the body copy. In these instances, I tell writers to use a temporary placeholder headline instead. Write a headline that captures the idea, but don't worry about perfecting it until you've written more body copy.
You can also try legendary copywriter Gene Schwartz's method for getting started. When he sat down to write, he would set a timer for 30 minutes. He forced himself to sit in front of his computer for 30 minutes because he knew that in that time, the words would come.
If you find yourself struggling too often to find the right words, then it might be a lack of preparation, or more specifically, a lack of research. That's your missing ingredient.
That's because good sales letters are the result of having done great research. And great research always leads to great ideas.
Your takeaway for today: Finding the right words to put on paper is a matter of having plenty of patience and perseverance. Don't give up. Start with what you have. The words will come together.

The Professional Writers' Alliance
At last, a professional organization that caters to the needs of direct-response industry writers. Find out how membership can change the course of your career. Learn More »

Published: September 12, 2016