How to Break the Beginning Copywriter "I Don't Have Any Experience So Who's Going to Hire Me?" Vicious Cycle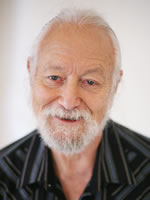 Will Newman
"Who's going to hire me? I don't have any experience? And how do I get experience if no one will hire me?"
A vicious cycle for many beginning copywriters.
The answer: You must reach out.
And in reaching out at first, reach out close by.
One of the easiest and most productive ways to reach out to potential clients is talking to local and regional service groups, business clubs, and similar organizations.
I hear a chorus of moans. "I hate public speaking."
Step out of your comfort zone. It's easier to speak when you realize members of these groups want to hear you.
They're receptive, encouraging, courteous. They're eager for information you have to give. And they're looking for solutions to business problems your copywriting can solve.
Two reasons to step to the podium …
Speaking to these groups has two huge advantages.
You're the "expert"
Every beginning copywriter faces the challenge of not having enough work to show off. So, what can you offer that makes you a desirable copywriter?

Your training. Skills you're learning from AWAI. Your rapidly growing expertise.

And the quickest, easiest way to make yourself the "expert" is to stand in front of eager, targeted listeners.

Building lasting relationships
Speaking to these groups lets potential clients put a face — and smile — to your words. You're no longer simply a beginning copywriter. A name asking for work. You're a real person.
What they want to know …
When speaking to these groups, do not talk about your copywriting business. (That's a beginning copywriter mistake, but not one you'll make.) Your audience doesn't want a commercial. Instead, talk about things members can benefit from … like advantages of targeted, direct-marketing campaigns.
Provide solutions for business problems.
Let the audience make the connection between those solutions and you. Help them make that connection by giving them a physical takeaway. Something like, "10 Reasons Why Targeted Marketing Saves You Money, Time, and Stress."
Make sure your name and your contact information is printed on the takeaway. And staple a business card to it.
CRUCIAL: Stay around after your presentation to chat.
Know your audience and their group …
Research the group. For instance, if you're talking to Rotarians (my service club), compliment them on their End Polio Now campaign.
You'll not only make friends this way, you'll understand more about the members, their passions, and their goals.
Where to find eager listeners …
As a Rotarian myself, I know how eager these organizations are to find speakers. And how hard it is to fill the slots. If you ask them, you're assured of a sincere invitation.
Here are a few suggestions:
CHAMBERS OF COMMERCE: Search on "Chamber of Commerce" and (one at a time) the cities and towns you're willing to travel to.
KIWANIS: International service organization — www.kiwanis.org. Hover over the "Clubs for every age" tab. Then click "Find a Kiwanis Club" on the drop down menu.
LIONS CLUB: International service organization with emphasis on vision and hearing — www.lionsclubs.org. Click "Club Locator" on the top menu on the homepage.
OPTIMIST CLUB: International service organization with emphasis on children — www.optimist.org. Click "Join Us." Then you can click on the Club Locator interactive map on the page that opens.
ROTARY INTERNATIONAL: International service organization — www.rotary.org. Click "Club Finder" on the small menu in the upper right corner of the homepage.
SOROPTIMISTS: International women's service organization with emphasis on women and girls — www.soroptimist.org. Hover over the "Who We Are" tab on the left-hand side of the homepage. Click on "Our Clubs" on the drop down menu.
TORCH CLUB: Locally-based professional organization in 70 locations in the U.S. and Canada — www.torch.org. Click on the "Find a Torch Club" tab on the top menu.
Be creative. Look in local newspapers and libraries for meetings of local organizations. Listen to local radio shows. Ask your friends and associates.
Once you start looking for groups to speak to, you'll be surprised how many you'll find. And how receptive they are to your message and your services.
Your name will get around. You won't feel like a beginning copywriter anymore. And the loyalty you build will pay off with new clients … more experience … and a growing portfolio.
Comment below and let us know ideas you have for groups our members can speak to.

The Professional Writers' Alliance
At last, a professional organization that caters to the needs of direct-response industry writers. Find out how membership can change the course of your career. Learn More »

Published: September 21, 2016