How to Capture the Magic of Simplicity: Two Strategies for Conversational Copy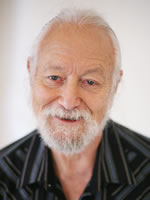 Will Newman
Welcome back!
Yesterday, we talked about Alfred Hitchcock's secret to successful copywriting.
It's a simple secret, one I'm sure you've heard before. It boils down to keeping your words just right for your reader.
Today we'll talk about two strategies for fitting your copywriting to your readers.
But before I explain, please understand something crucial in using these strategies. Do not use them while you are writing. Use them when you're editing your copy.
Pull up a bar stool
The first copywriting strategy is the "AWAI Bar Stool Test." (If you're writing to a group of older women, you might want to call this the "AWAI Coffee Klatch Test.")
As you read through your copy, anytime you come across words, sentences, or phrases that sound highfalutin, ask yourself this question …
If I were sitting on a bar stool chatting with my friend, is this the way I'd talk to him?
If the answer is no, you must change what you've written. No excuses. Simplify the words.
Use words you'd use chatting with a buddy at a bar. (Or in a coffee klatch.)
Now, take a breath
"Write like you talk." The Bar Stool Test checks to see if your writing sounds like you talk … a core strategy for writing compelling, conversational copy.
Think about this. When we're chatting with our friends, we don't speak in long, complicated sentences. We use short sentences.
But when we write, we tend to string lots of words together.
So, how do you know your sentences are too long?
Easy. Use the "Bob Bly Breath Test."
(I've talked about Bob Bly in these articles several times. Bob's truly a Master Copywriter.)
Here's how you use this test.
First, breathe in normally. Then let it out naturally. Read the sentence you think is too long out loud. If you find yourself struggling to get to the end of the sentence, it's too long.
How do you fix it? Simple. Break the sentence into two or three smaller sentences.
If you've used a conjunction, break your sentence there. (The conjunctions are: and, but, or, nor.)
Forget what English teachers taught you. It's perfectly acceptable to start sentences with conjunctions.
Maybe your over-long sentence carries two ideas. Separate your sentence there.
Here's an example using both copy strategies:
Super Max Health Supplement strengthens your immune system by activating natural antioxidants in its formula, and it brightens your smile because you feel so healthy.
Way too long. It shortens easily to …
Super Max Health Supplement strengthens your immune system. It activates natural antioxidants in its formula. And it brightens your smile because you feel so healthy.
Words like 'because' sometimes make sentences too long. When I find this happening when I write copy, I use this strategy to shorten them:
You'll want to harness Super Max Health Supplement's power to improve your life because it's a vital part of your natural health regimen.
Becomes …
You'll want to harness Super Max Supplement's power every day. Why? Because it's a vital part of your natural health regimen.
You may have heard a high school English teacher yelling in the back of your head, "Don't use fragment sentences."
Balderdash. Many successful writers of all types — especially copywriters — use fragment sentences to make their sentences shorter and sound like we talk.
These are just a few strategies for making your copywriting sound natural and conversational. For putting Hitchcock's "secret" to work for you.
We'll be talking about more of these copy strategies over the coming months. But if you're taking The Accelerated Program — or any of the AWAI programs — you learn more about them in those programs.
I hope you come back tomorrow when I talk about a simple strategy for getting some of your first clients. It's simple and effective — so effective many established copywriters use it often.
Until then, I'd love to hear what you're thinking. Let us all know by commenting below.

The Professional Writers' Alliance
At last, a professional organization that caters to the needs of direct-response industry writers. Find out how membership can change the course of your career. Learn More »

Published: September 20, 2016