Four Steps to Breakthrough Copy Bliss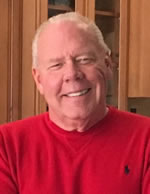 Clayton Makepeace
Let me give you a quick recap of what I told you the last two days.
I started by telling you how Rush Limbaugh built his huge career by validating and giving voice to the deep-seated feeling of powerlessness his listeners felt.
And you know what? This same, simple technique of connecting with your prospect's sense of powerlessness can work wonders for YOU. No matter what you're selling!
Put your sales copy into the voice of an advocate who acknowledges and validates your prospect's sense of powerlessness, his frustrations, and his anger …
… Who provides an OUTLET for those pent-up frustrations by expressing them in ways that get the prospect's head nodding and even get him chuckling …
… And then does something even "The Great Rushbo" can't do — demonstrate how the advocate's product will permanently relieve the prospect of these negative feelings …
How do you harness that power to create powerful sales messages and huge promotions?
Creating breakthrough copy that harnesses this powerful technique is as easy as 1-2-3-4:
Identify the enemy — and make it personal! No matter what you sell, there's somebody out there in the same, a similar, or a competing field who's doing your prospect wrong. 


In alternative health, it's probably dimwitted and greedy mainstream doctors and surgeons and drug company fat cats. In the investment field, it could be greedy brokers, idiotic self-appointed experts and "talking heads" on TV investment shows — once, I even lampooned Fed Chairman Alan Greenspan. My prospects loved it!


In the personal finance field, it could be money-hungry bankers … heartless tax collectors … and everyone else who assumes that your money is really their money.


What enemy is making YOUR prospects feel powerless, insulted, frustrated, and angry? Whoever it is, personalize the enemy. It's not half as much fun lampooning hospitals, drug companies, banks, and the IRS as it is skinning the greedy jerks who run them!



Identify the things "the enemy" does that frustrate or anger your prospect, insult his intelligence, or render him powerless.

Does the enemy hide important information from your prospect?

Does he lie to him outright? Does he treat your prospect as if he's a dunce?


Is he arrogant and self-important — an authority figure just begging to be brought down a couple of pegs?

Is he a sneak thief who nickels-and-dimes your prospect half to death?


List as many offenses as you possibly can.


Pinpoint how YOU feel about these kinds of people — and how you would feel if someone did these things to you. Then express those feelings more articulately and with greater emotional power than your prospect possibly could.


Position your figurehead and his/her product as being the solution to the negative things the enemy does AND the balm that soothes the negative emotions your prospect has about them!

Make your author righteously indignant — and explain why he or she is absolutely livid about the way the prospect is being treated. Say everything your prospect would just LOVE to tell the enemy.

If you feel it's appropriate, call him names if you like. Last year, in a promotion on the Vioxx scandal, I had a sidebar with the headline … 

Modern-Day Murder-For-Hire Ring BUSTED!
Beneath that headline, I had pictures of the CEOs of Merck and Pfizer — and the story (taken from internal company emails printed in The Wall Street Journal) about how they knew all along that COX-2 inhibitors Vioxx, Bextra, and Celebrex would kill people, but promoted them anyway, just to make a fast buck.
Now, I am NOT suggesting that you accuse your competitor of murder — or say anything else that might get you sued for libel.
But to paraphrase Barry Goldwater, "Extremism in the pursuit of your prospect's well-being is no vice."

The Professional Writers' Alliance
At last, a professional organization that caters to the needs of direct-response industry writers. Find out how membership can change the course of your career. Learn More »

Published: September 27, 2016