How Email Marketing Helped Copywriter Rachel Karl Break the Feast-or-Famine Cycle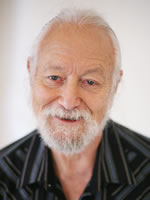 Will Newman
Welcome back!
The last two days, we've been chatting about how email marketing can enrich your writer's life. (If you missed those articles, click here and here.)
Today, we visit Rachel Karl — an AWAI member much like you — who has been steadily building her success using a special niche of email marketing.
Here's an interview of Rachel's inspiring story as told to Rebecca Matter …
What was life like as a copywriter before Jay White's Email Copy Made Easy program?
Rachel: I was all over the place as a copywriter, spending a lot time trying to figure out different things to offer clients. But I didn't get much done or make whole lot of money.

It was feast or famine. I worked all day and sometimes at night. I missed fun times with my family. I felt like a slave sometimes.

I'm sure many freelancers can relate. So, what changed all that?
Rachel: Jay White held a teleconference several years ago. I'd already begun to steer myself in the direction of autoresponder emails. And, based on feedback I got from you and a couple of other clients, it looked like I had a knack for writing emails.

But, I knew that even though I was getting good responses to my email promotions and the ones I wrote for clients, I still wasn't hitting the mark. It took me about two hours to write one email. Then clients would go back and forth with me on revisions.

When I listened to Jay, I realized it was EXACTLY where I wanted to go as a copywriter. It was a good fit for me.

What made writing emails and Jay's program a good fit?
Rachel: I love writing fiction and creative nonfiction. Writing autoresponder emails fits that perfectly. It's talking to people in a fun, refreshing way.

Second, once you master Jay's formula (and it only took me about a week), you can shoot out an email in 20-30 minutes.

And third, the money is great! Once you master Jay's email marketing formulas, you're getting a lot of money for a small time investment.

Okay, so what's life like for you now that you've decided to write autoresponder emails?
Rachel: SO different! Two short months after getting Jay's program, I'd gone from a struggling copywriter to actually living the writer's life.

You think, That will never happen to me.

Now I know it can happen.

Let's talk about getting clients. Did you go after prospects in a particular niche?
Rachel: I set my sights on people I felt were making a difference in the world. People I'd be proud to support. I made the decision that if I was spending valuable time helping people, they'd better be doing the same … but on a much bigger scale.

How many people did you contact before landing any clients?
Rachel: Before I learned Jay's method, I had to contact at least 20 people to get one client or project.

I was on the third lesson of Jay's email marketing program when I decided to start using his strategies. I contacted six potential clients. From that, I got four clients within two months!

How did you get in touch with them?
Rachel: I found their email address on their websites or emails. I contacted them via email.

How did you pitch your services?
Rachel: I used autoresponder info from Jay's program and crafted emails using my enthusiasm for what they were doing.

I positioned myself as the person who should be handling their emails for moving them forward.

Personal contact (either by emailing a prospect, phoning them, or sending a personal letter) works best for getting clients. The more you use email marketing to reach out, the easier it gets.

You were actually able to land some clients on retainer. Were you able to arrange this right away?
Rachel: With one client, yes. With another client, I sold them on other projects including a monthly e-newsletter. Then I wrote their marketing plan and offered to take on most of the projects on a monthly retainer.

What closing thoughts do you have for your fellow web and copywriters?
Rachel: I'm really starting to get things rolling. So, there's a lot more to come. And, word-of-mouth is growing, which is the best form of advertising you can't pay for.

My goal is to break the $100K mark this year. I've tripled over last year, so I know I can do it without breaking too much of a sweat!

One thing I think really helped was clarity on the types of clients I wanted … people who understood the value of good copywriting and marketing, respected me as a consultant, and were willing to pay me what I'm worth.

What spurred my sudden growth from feast or famine to steady retainers and clients was focusing on one main area. It's important to Follow One Course Until Successful (FOCUS), and then expand once that specialty is stable.

Just choose an area you like and go for it!
I'd love to hear your thoughts on Rachel's story … and what it means to you. Comment below.

The Professional Writers' Alliance
At last, a professional organization that caters to the needs of direct-response industry writers. Find out how membership can change the course of your career. Learn More »

Published: September 30, 2016