Roadblocks or Bridges? Keeping These Crucial Copy Elements from Crushing Response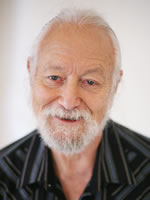 Will Newman
If you were with us last week, you know we chatted about why subheads are important for both web and printed copy.
Today, a quick lesson on how to make your subheads as strong as possible.
There's not a lot to this — as long as you understand that what makes effective subheads are the same strategies for strong, compelling headlines.
First, a "cheat" for writing strong subheads …
One of the core secrets of writing powerful headlines — in fact, possibly the most important one — is to write many headlines before making your final choice.
If you follow this simple strategy, you have a "cheat" for writing subheads.
All those dozens of headlines that aren't quite good enough? Use them for subheads, if they fit properly. If they're based on the Big Promise and major benefits, many will fit. You'll have to tweak them, of course. But you're a good copywriter, so that shouldn't be a problem.
What strong subheads should do …
As we said last week, your subheads should carry "the golden thread" through your promotion. (More about the golden thread next week.) This means they should all relate to your Big Idea, Big Promise, and major benefits.
I don't mean they have to overtly restate those ideas, but they must connect with them.
For this reason, your subheads should not act only as a transition between one paragraph and the next. It's okay to use it for that purpose … if it ties into the Big Idea, Big Promise, or major benefits.
Four "simple" qualities to make subheads sing …
Subheads and all other "special" copy — headlines, teaser copy, text box headlines, callouts, and the like — must adhere to what Mark Ford calls the 4 U's©.
When you write subheads — or any special type of copy — make sure it is:
1. Unique
Your prospect is bombarded by hundreds of advertising messages every day. He's "seen it all." So, make sure you state your subheads differently than he's used to. Or focus on a benefit or aspect of the Big Promise he hasn't heard yet.
2. Urgent
Your subhead must carry a sense of urgency that pushes your prospect into reading the next paragraph. Make them exciting. You can do this by adding the next "U" to your subhead.
3. Ultra-specific
Use real numbers, real names, real ideas. This helps your prospect see what you're saying in pictures, at an emotional rather than a strictly intellectual level.
4. Useful
Your subhead (and all other special copy) must give your prospect a glimmer that he'll gain something useful in his life if he keeps reading. What this is depends on the Big Promise and your prospect's core complex (his beliefs, hopes, dreams, needs, and desires).
Should you make all your subheads adhere to all the 4 U's©? Wouldn't three be enough?
Push yourself. If you're able to get three out of four, force that fourth one into place. Your subheads will be stronger, more compelling, and successful! And so will you.

The Professional Writers' Alliance
At last, a professional organization that caters to the needs of direct-response industry writers. Find out how membership can change the course of your career. Learn More »

Published: September 6, 2016