Master Copy-Strengthening Secrets: Little Words that Make Your Copy Fat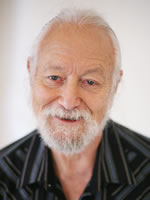 Will Newman
Something you might not know about me: I'm a hunter.
I don't hunt for deer, elk, or quail. But when I spot my "big game," I eliminate it quickly … and joyfully.
I hunt for words.
Now, don't get me wrong. I love words — their sounds, history, shades of meanings.
But still I hunt down and eradicate words like a big game hunter.
Why?
Because as we write, unneeded words sneak into our copy unnoticed … making your copy "fat."
So I go on my hunting expeditions to find those words.
My big game is small.
What words do I look for? Let me give you an example. I got this question from a Circle of Success member on my exclusive COS Blog entitled, "7 Steps to (Almost) Perfect Copy."
Hi Will, Thanks for these very practical steps to (almost) perfect copy … !

And, because of your request [to point out typos that might have snuck into the article]: Just wondering if the word "to" is missing in the following:

Should it be: The obvious answer is TO not proofread your own writing … ?
Here's my answer:
Good question. This is the editing step of removing unnecessary words. Take out "to" on the infinitive. Does removing it change the meaning? Does removing it halt reading (unless you're reading to edit). If not, the "to" goes.
Words like this "to" can often be eliminated. Why would you want to, though?
First, if you write with word limits as I do in the blog and The Writer's Life, getting rid of these small intruders helps me stay within my word limit.
Second, any words in your copy that can be eliminated without changing the meaning of the copy and that don't cause problems with the reading bloat your copy. Get rid of them. You'll immediately strengthen your copy.
Some examples of copy-bloating words …
Copy-bloater #1: THAT
My personal biggest copy-bloater is "that." I use it often … and often when it's not needed.
The story that we read …
When you take "that" out, does it change meaning or ease of reading?
The story we read …
Not at all. The word "that" bloats copy and must be hunted and destroyed.
Copy-bloater #2: SOME OF THE and MANY OF THE
Some of the copywriters …
becomes
Some copywriters …
Many of the copywriters …
becomes
Many copywriters …
But even better (and we'll revisit this in a future article) …
34% of copywriters …
Copy-bloater #3: The articles A, AN, THE
You can highlight the benefits when …
becomes
You can highlight benefits when …
Copy-bloater #4: Auxiliary verbs like CAN and MAY
You can highlight benefits when …
becomes
Highlight benefits when …
Copy-bloater #5: IF/THEN
A little explanation. The nuns taught me conditional sentences having "if/then" always needed both words. (And a comma before "then.") But do they? Take a look.
If you follow deadlines, then you'll be paid quickly.
becomes
If you follow deadlines, you'll be paid quickly.
The nuns were wrong. If you lose "then" in the sentence, you haven't changed meaning or made your copy harder to read. If anything, you've made it more natural.
The not-so-final word
These five copy-bloaters are ones I use in my copy often. I hunt them down and kill them mercilessly after I finish writing. Which brings up a crucial editing strategy I share with my COS friends.
Don't edit while writing. Finish the entire copy (if short) or a natural section if long (like your lead). Once done, go on your hunting expedition.
Another note: These are only a few copy-bloaters to watch out for. When you're editing, develop the skill of seeing any words you don't really need and eliminate them. You'll strengthen every piece of copy you write.
We'll revisit this topic again soon … with more specific strategies for making your copy stronger and more successful. For now, though, I'd love to hear your thoughts on this topic. Let us know by commenting below.
I look forward to seeing you back here next week.

The Professional Writers' Alliance
At last, a professional organization that caters to the needs of direct-response industry writers. Find out how membership can change the course of your career. Learn More »

Published: September 9, 2016