How Rush Limbaugh Can Lead You to Breakthrough Bliss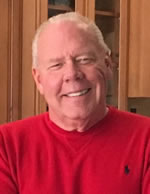 Clayton Makepeace
I remember not too long ago, I found myself on a conference call with a client's marketing team.
Our mission was to brainstorm major themes and leads for a direct-mail promotion to promote a print newsletter on personal health.
We began as we often do, talking about what our prospects want and trying to figure out the ways in which our product fulfills those desires.
We talked about how health newsletter subscribers' really only want two things:
A cure for what ails them, and …
Ways to avoid health problems that terrify them.
We talked about how, in order to be successful, our promotion needed to offer intriguing NEW solutions — things our prospects haven't heard of before.
We talked about how our prospects have matured tremendously since the "early days" in the early 1990s …
How they're more knowledgeable, more experienced, and more skeptical than ever …
And how our promotion needs to be packed with undeniable proof that these new things really will work for them.
Just when we had pretty much finished the list of things we wanted our promotion to contain and do, a member of my client's marketing team cleared his throat (he does that a lot).
And what he said will boost response on this promotion by at least 50% — probably much more.
What's more, I'm convinced that if every direct marketer in America followed his advice, our national GDP would double virtually overnight.
But before I tell you what he said, let's lay a little groundwork …
The Secret to Making a Billion Dollars Without Ever Offering a Single Benefit
Love him or hate him, you have to admit: Rush Limbaugh is a phenomenon.
Rush doesn't promise riches, better health, social status, to ease your daily workload, or to get you dates.
In fact, he never offers anyone one single benefit or presents a single "Reason Why" listening to him or reading him will improve your life in any way.
And yet, 20 million Americans religiously tune into his daily radio broadcasts. Hundreds of thousands subscribe to his newsletter. And masses rush to bookstores and snap up every book he writes.
In short, Rush has broken every "rule" of effective advertising and direct marketing — and he's become a billionaire (or darned close to it) anyway!
How does he do it?
Limbaugh himself gave us the answer in an issue of his newsletter …
"The first year of my radio program, callers would tell me how thrilled they were that there was finally somebody in the national media who expressed what they believed.

"For decades, conservatives had seen their values laughed at, impugned, run down. My radio program validated thinking that existed all over America …"
Put simply, Rush makes millions because he offers his followers something they value more than money: Validation — and the emotional release it brings with it.
Until they discovered Mr. Limbaugh, his devotees were frustrated with politicians, the media, and the direction in which they felt our culture was headed.
But they had no voice. No power to change things. And worst of all, no outlet for the frustration and anger born of their powerlessness.
Remarkably, this powerlessness holds astonishing power for you as a copywriter. And we'll talk about that power when we come back on Monday.

The Professional Writers' Alliance
At last, a professional organization that caters to the needs of direct-response industry writers. Find out how membership can change the course of your career. Learn More »

Published: September 23, 2016