The Astonishing Power of Powerlessness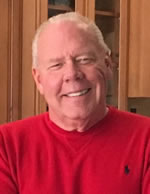 Clayton Makepeace
Until they discovered Mr. Rush Limbaugh, his devotees were frustrated with politicians, the media, and the direction in which they felt our culture was headed.
But they had no voice. No power to change things. And worst of all, no outlet for the frustration and anger born of their powerlessness.
Remarkably, this powerlessness holds astonishing power for you as a copywriter.
Nearly all of us feel powerless at some time or another — and that powerlessness causes frustration and even anger to well up inside us. And unless we find an outlet, those negative emotions gnaw away at us.
Psychiatrists have long known that powerlessness — the feeling that we are not in control of things that directly impact our personal lives — is a major cause of both aggressive behavior and depression.
And many medical studies have even linked the frustration, anger, and rage that powerlessness causes with weakened immune response and frequent physical illnesses.
That's where Rush comes in. He understands that millions of conservative Americans disagree with and are worried about the direction our government and/or society are taking — and feel powerless to "make things right."
And his magic is in providing a much-needed OUTLET for these pent-up negative feelings.
By acknowledging his audience's deepest and most intense emotions, Rush validates them …
By expressing their feelings in ways that get heads nodding and listeners laughing, he gives his followers desperately needed emotional release …
… And his followers reward him handsomely by buying just about everything the man produces or plugs!
In short, like any good businessperson, Limbaugh provides a product that brings value to people's lives and that they're willing to pay for.
And although Rush's product is both invisible and intangible, the emotional release he delivers is worth far more to his followers than the money they pay to get it!
Adding an Emotional Overlay 

to Your Sales Message 

Pays HUGE Dividends!
Now, you gotta ask yourself: If Rush can make a gazillion samolians selling nothing BUT emotional release …
How much more money could you make including an element of emotional release in your next promotion?
… Which brings me back to response-doubling suggestion from the member of my client's marketing team.
My friend observed that every one of the most successful promotions ever created for the newsletter industry was emotional, edgy, even angry.
More specifically, he pointed out that each of these promotions was written in the voice of the editor — and that in each case, the editor was riled up about … well, something on the reader's behalf.
And you know what? He was 100% correctomundo!
Every single grand-slam home-run promotion I've ever written — whether for investment newsletters, health newsletters, books on personal finance, and even nutritional supplements has that one thing in common:
Each one acknowledged, validated, and put my prospect's sense of powerlessness — and the negative emotions he had about his powerlessness — into words.
And by doing that, each of these blockbuster controls:
Provided an emotional outlet for my prospects that made them eager enough for more that they bought my product and …
Positioned my ersatz author NOT as a salesman, but as the prospect's friend, advocate, and champion — and in the process completely neutralized my prospect's "anti-salesman" defenses.
And you know what? This simple technique can work wonders for YOU — no matter what you're selling!
Put your sales copy into the voice of an advocate who acknowledges and validates your prospect's sense of powerlessness, his frustrations, and his anger …
… Who provides an OUTLET for those pent-up frustrations by expressing them in ways that get the prospect's head nodding and even get him chuckling …
… And then does something even "The Great Rushbo" can't do — demonstrate how the advocate's product will permanently relieve the prospect of these negative feelings …
… And you've probably got a HUGE winner on your hands!
You now understand the power behind validating and giving voice to your prospect's sense of powerlessness.
So here's my question to you: How do you harness that power to create those huge promotions?
It's easy as 1-2-3-4. And I'll tell you how tomorrow.

The Professional Writers' Alliance
At last, a professional organization that caters to the needs of direct-response industry writers. Find out how membership can change the course of your career. Learn More »

Published: September 26, 2016