What to Do When the Client Says "Change This"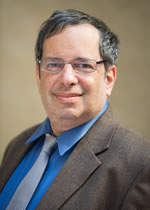 Bob Bly
After 37 years as a professional copywriter, I have concluded that revisions to your copy drafts requested by clients fall into one of four categories as follows:
First: About 50% of copy revision requests won't make a difference one way or the other.

By that I mean they don't affect the effectiveness of the copy or its ability to generate clicks, conversions, or orders one iota. They are immaterial.

But the client wants them. They make the client happy. And the client is paying. So you should make them cheerfully.

The only discussion necessary is for clarification or to ask a question if you don't understand something in the comment.

Second: About 25% of the copy revision requests actually make the copy stronger.

These either (a) correct a factual mistake about the product you made, (b) suggest a change based on the client's superior knowledge of her prospects, or (c) are based on prior test results you are not aware of.

Third: About 20% of revision requests are comments that, in your opinion as the copywriter, make the copy weaker — but are not so horrific that they would significantly affect response in any way.

When I get these requests, I politely explain to the client why I think the change is not beneficial and can hurt the promotion.

If after that they disagree with me and still want to make the edit, I do not argue. I acquiesce pleasantly.

Fourth: About 5% of the copy edits clients ask me to make ARE in fact — again, in my opinion as a professional copywriter — going to render the promotion so much less effective that they will significantly reduce response and kill sales.

Again, not only do I politely explain this to the client as in #3 above, but if the client still insists on the change, I push back a little more. In effect, I argue my case — strongly but not endlessly or obnoxiously or offensively (I hope).

Then, if the client does not change his mind, I reluctantly make the change in a way that satisfies him while, if possible, minimizes the damage.

But when I submit the revised copy, I do state in my cover email that I think the change is a serious error that could reduce or even kill response to the piece.

I save a copy of this email so if someone in the client organization comes back to me and says, "The copy didn't work," I can show him that in fact I said it would not.

I hate "cover your ass" (CYA) because it doesn't make anyone happy, but I feel a fiduciary responsibility to give all my clients the best copy possible, and this shows I attempted to fulfill it.

The Professional Writers' Alliance
At last, a professional organization that caters to the needs of direct-response industry writers. Find out how membership can change the course of your career. Learn More »

Published: September 16, 2016