A Guaranteed $10,000 in Fees … and the Chance to Work with the Best Mentors in the Business on High-Profile Copywriting Jobs

It's AWAI's $10K Challenge and This Year's Winner Will Be a Closely-Guarded Secret Until the Big Reveal at Bootcamp
Every year, AWAI recognizes the member that has made the biggest splash with copy they've written for an AWAI program.
It's called the $10K Challenge.
Who will be the 2016 winner? You'll have to wait until Bootcamp to find out. If you're not at the event, you can stay tuned to this space for the announcement.
At Bootcamp, the winner is brought up on stage and given the big check. The $10,000 is how much the winner will earn for working on copywriting projects for AWAI.
But what past winners have said is that more than the money, it's the recognition by their colleagues and peers that they're doing good work that matters most. That and the validation that they're on the right track … that copywriting has changed their life for the better. Of course, the opportunity to work directly with AWAI, get feedback from copywriting masters, and build up a portfolio of projects is invaluable.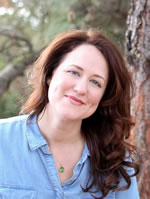 Julie Hassett, 2015 $10K Challenge Winner
"Just four years ago, I began studying AWAI course materials … determined to be a working copywriter. And now, I have the distinct pleasure of writing enough successful copy to warrant winning this challenge. I can't wait to continue working with AWAI and honing my copywriting craft alongside the best in the business!"
– Julie Hassett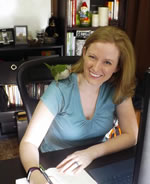 Christina Gillick, 2013 $10K Challenge Winner
"As a freelancer it can be hard to prove you know what you're doing. But winning this award gives me the proof I need to take my career to the next level!"
– Christina Gillick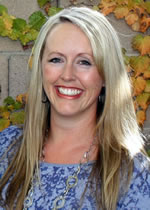 Mindy McHorse, 2011 $10K Challenge Winner
"If you're just starting out, let this serve as proof that you WILL achieve the goals you make right now. Reach out to your support networks, and especially to AWAI members for motivation — no one else better understands what you're going through right now. So don't be afraid to go for the big, bold goals."
– Mindy McHorse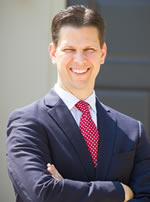 Joshua Boswell, 2007 $10K Challenge Winner
Expert Speaker at Bootcamp 2016!
"When I first entered the world of copywriting, I was hungry … almost desperate … for writing assignments. I needed money and I needed writing samples. That is what makes the new $10K Challenge AWAI has put together so amazing. You can start earning money, create a very nice portfolio, and get ongoing feedback from the Masters even before you finish the basic writing program. I'm so thankful for this opportunity!" – Joshua Boswell
Steve Coombes, the 2015 winner, gave the most heartfelt acceptance speech. It'll inspire you … just click below to watch the video.
In the meantime, are you ready to take on the $10K Challenge? Submissions are collected throughout the year, with the AWAI making a short list of the best candidates until making their final decision right before Bootcamp.
Any active AWAI member can submit their copy (a headline and lead for a promotion or an article) … and you can send in as many of these spec assignments as you'd like. Next you hear from the AWAI marketing team to further develop the idea into a full sales letter or article, have it published, and … get paid!
Of all the copy that is tested over the year the one that performs best as far as sales and breakthrough nature of the copy wins the $10K Challenge.
Go here to get all the details on the $10K Challenge, get tips for doing your best work, and submit your copy for consideration.
Plus, you can check out all the past winners and find out how winning brought them that much closer to their writer's life.

The Professional Writers' Alliance
At last, a professional organization that caters to the needs of direct-response industry writers. Find out how membership can change the course of your career. Learn More »

Published: October 13, 2016