Use These 4 Tips to Stop Writing the Hard Way and Write Smarter Instead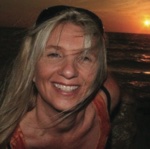 Cindy Cyr
One of the big life lessons I often talk to my two sons about is working smarter, not harder.
Let me give you an example …
My youngest son, Dalton, plays guitar. When he started, learning to play complete songs helped him improve at a good clip.
But, once he'd been playing awhile, he had to play for hours to show improvement.
Then he found by focusing on his technique (playing scales and practicing soloing instead of learning full-length songs), he was able to make greater progress, faster.
Same goes for writing.
You can improve your skills faster if you focus on specific skills and exercises.
This is what I mean by working smarter, not harder
For example, by practicing writing fascination bullets or writing 100 headlines.
Focusing on specifics is just one way to work smarter. Another way is to fully utilize resources available to you.
For instance, as a member of Circle of Success, I found it took me far less time to grasp concepts from live lessons than doing them on my own.
Plus, submitting my writing for feedback from the instructor and my peer review group propelled me forward at such a great speed, I was able to quit my 9-to-5 job within five months.
Here are four more ways to work smarter, not harder:
1. Apply past success formulas to your present obstacles.
Examine an obstacle that stopped you from succeeding in something you tried in the past but eventually overcame. Then apply those lessons and strategies to your writing.
For example, perhaps you failed to lose weight going it alone. But later, you succeeded when you had a workout buddy to hold you accountable.
You may be more successful achieving your writing goals by having a writing buddy. This is someone who reads your copy and offers suggestions (and vice versa).
You can also share your writing goals with your writing buddy and talk about what you're doing each week to achieve them.
2. Plan your time.
To make real progress, plan every minute of your time, especially if it's limited.
Know exactly what you're going to do and how long you'll work on each item before you start. For instance, read 30 minutes; write 30 minutes; and follow up with prospective clients for 15 minutes.
3. Do the most important things first.
It's easy to get so caught up in small tasks that — before you know it — your day has disappeared.
Do the things that take the most mental energy or have the biggest impact on your business first thing in the day, when you have clearer mental focus.
Leave less important things for later.
For example, write your headline and lead and create proposals for potential clients when you're fresh. And leave clearing out your email for later in the day.
4. Don't reinvent the wheel.
Use templates and follow expert advice. People before you have tested these formulas. Use them, and you'll be writing successful pieces much faster.
You're probably already working hard in all aspects of your life. So, you can't work any harder. But you can work smarter.
And, when you work smarter, you'll find you're not only more productive, but you're more effective and successful, too.
What has helped you work smarter to reach your writing goals? Share them in the comments below.

The Professional Writers' Alliance
At last, a professional organization that caters to the needs of direct-response industry writers. Find out how membership can change the course of your career. Learn More »

Published: October 27, 2016