7 Strategies to Make Your Client Pay What You're Worth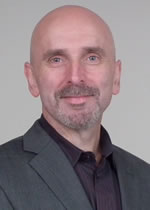 Steve Slaunwhite
When you quote a writing job, ideally you want the client to get back to you with a Purchase Order in one hand and a thumbs-up sign from the other.
But that doesn't always happen.
Sometimes, when the client calls you back, or when you follow-up, she says, "Sorry, your price is too high."
This puts you in a tough situation. You may have to negotiate, explain, and haggle to get the job at a decent rate.
Now, there's nothing wrong with negotiating. But it's reactive. A better approach is to be proactive, and minimize or eliminate price resistance BEFORE you quote the job.
How do you do that? Here are seven effective tips:
1. Act confidently.
Imagine a dentist saying to you, "Hmm, oh, let's see, my fee to pull your tooth is, ah, well, $400?"
If you sound hesitant or unsure of yourself, especially when discussing your rates, clients assume you're inexperienced. They'll either not give you the job or, if they do, expect a lower rate.
2. Look professional.
Everything from your website to your business cards to the way you answer the phone should scream, "I'm a professional."
If, through your marketing materials and personal presentation, you look like a professional, clients are more likely to pay you like a professional.
3. Establish value when you quote.
A quote is a powerful selling opportunity. Don't blow it! Use your quote to establish the value of your services.
When I prepare a quotation, I begin by highlighting what the client is trying to accomplish. I then explain how my copywriting services will help achieve that goal.
Next, I list, in bullet points, all the things I'm going to do on the project:
Study the background materials
Clarify the features and benefits
Develop headline concepts
Organize the key messages
Write the copy
Handle requests for revisions promptly
And so on …
And only then do I quote the fee.
This may sound like a lot. In fact, my quotations are usually a page long before the price is even mentioned. But, because I'm showing clients all they're getting for their money, this approach works like a charm.
4. Highlight experience, knowledge, and track record.
Client testimonials, project experience, how-to articles, speaking credits, awards, they all help to elevate your status as a professional — which minimizes price resistance.
I often insert a credential right into my quotations. For example: "John, I'm confident I can help make your direct-mail campaign a success. In fact, a package I wrote for Scott's Directories recently won an ACE award."
5. Focus on higher-paying projects.
You can expect less price resistance when quoting projects that generate leads or sales. After all, your copywriting is helping the client make money! That's why direct mail, ads, email promotions, and similar projects often pay well.
Case studies, white papers, speeches, and annual reports also pay well because most clients feel these require a higher level of expertise than, say, a product brochure.
6. Specialize in one or more industries.
Clients are more willing to pay top professional fees to copywriters with experience in their industry.
Let's say two writers price the same job for a resort hotel. The first is good but has limited experience in that industry. Her quote comes in at $500.
The second writer bills herself as a "Travel and Tourism Specialist" and quotes $750. To the client, paying the second writer an extra $250 is worth it because she thinks the writing will produce better results.
7. Know the going rates.
If you quote $2,000 for a press release, and the going rate is $500-$1,000, you're going to meet a lot of resistance — no matter how good you are.
Have you tried any of these strategies with your prospects? Let me know how you've done in the comments!

The Professional Writers' Alliance
At last, a professional organization that caters to the needs of direct-response industry writers. Find out how membership can change the course of your career. Learn More »

Published: October 7, 2016