A Groundbreaking Moment for AWAI's Annual Copywriting Bootcamp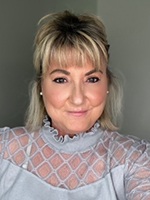 Dissecting sales letters to find golden copy nuggets
A friendly "sibling rivalry" among giants
Their names were a closely guarded secret
Learn from the experts without leaving your house
You probably recognize her name and I'm certain you've seen her sales letters. She's one of the most talented copywriters on the planet.
I'm talking about Carline Anglade-Cole, known as the "uncrowned queen of controls." That's because 99.9% of the copy she writes works so well, other writers have a hard time beating her work.
She's been writing copy for about 30 years. She's a freelance copywriter now, but she started her copywriting career working at Phillips Publishing, Inc., which at the time was considered one of the country's premier newsletter publishers. (It's since been sold and broken into different companies.)
While she was busy creating winning controls for Phillips, I was in charge of marketing campaigns for Agora, Inc. Although both companies were having success, it often felt as if we were engaged in a type of "sibling rivalry" to see whose copy would outperform the other.
I remember sitting in many a meeting with Bill Bonner, the genius marketer and writer who founded Agora, Inc., dissecting every sales letter Phillips produced, looking for those golden nuggets of copy techniques.
When Agora decided to launch its own health newsletter division, it was Carline's copy we studied. Analyzing other company's sales letters was just about the only way to understand the nuances involved in copywriting.
You see, both companies never shared secrets with one another. And copywriters … Well, their names were closely guarded secrets. In fact, if you hired a copywriter who produced a control, you never mentioned their name in public for fear another company would steal them away.
These days, learning how to write copy is different, thanks mostly to AWAI. Instead of just diligently studying sales letters, you can learn the insider secrets to writing breakthrough copy firsthand … and straight from the experts.
16 days from now, Carline is sharing the secrets she uses to write winning sales letters at AWAI's FastTrack to Copywriting Success Bootcamp and Job Fair.
Like clockwork, every year this event sells out. It happened this year too, but much faster than expected. We're actually a few seats shy of the hotel's maximum capacity.
Yet, members have been writing in asking … almost begging us to find a way to squeeze them in. We simply can't.
But leave it to the good folks at AWAI, who never want to disappoint their members. This year, they are doing something groundbreaking. Bootcamp is going to be livestreamed. This means you get to see and hear everything that takes place over the 3½ days LIVE — like you're right there in the room.
If you need to take a bathroom break, or want to grab a snack, no problem. Just hit the pause button. When you are settled, just hit the play button.
We'll even host a special chat room on Facebook for those watching the livestreaming where you can post questions, add comments, and connect with other aspiring writers.
It simply doesn't get any better than this. If you couldn't make it to Delray Beach where Bootcamp is held, watching in real time via livestreaming lets you be part of this event without the hassle and expense of leaving your house. How cool is that?
Very shortly, you'll be receiving an invitation to join livestreaming. Keep an eye out for it. It's being offered on a first come, first served basis.
Your takeaway for today: Since Bootcamp sold out quickly, I have a sneaky feeling livestreaming will sell out just as fast. However, for being a loyal Golden Thread reader, I'd like to give you a little edge. If you go here now, you can reserve your spot for livestreaming ahead of everyone else.
But do me a favor … let's keep this little edge to ourselves.

The Professional Writers' Alliance
At last, a professional organization that caters to the needs of direct-response industry writers. Find out how membership can change the course of your career. Learn More »

Published: October 3, 2016