One Web-Writing Tool to Rule
Them All
By Susanna Perkins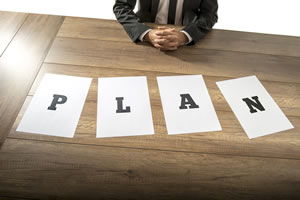 A few years ago, I got the brilliant idea of riffing on a "12 Days of Christmas" theme to publish a blog post every day for the 12 days leading up to December 25th.
Seemed like a great idea, this pairing of a common Christmas theme with my holiday blogging efforts. But some ideas just don't work out the way you intend. In this instance, I rushed to get it all done at the last minute. It was much more work than I'd anticipated, and I was disappointed the idea produced only a small return.
The sad thing is if I'd planned ahead, I could have pulled it off without the stress, and probably with much better results. That failed experience sold me on using an editorial calendar.
In fact, I believe an editorial calendar is the single most important tool you can use in your web-writing business.
Editorial calendars have been around for a long time in the traditional publishing world, but few web writers use them, only because we don't think of ourselves as publishers.
However, if you're a web writer, I have news to share: You are definitely in the publishing business.
Think about that for a minute …
"But wait!" I hear you say. "I don't print and distribute books or magazines."
True, but if you have your own website or blog, you're publishing content. Ergo, you are a publisher. So why wouldn't you use a tool that will help you be more productive, more consistent, and that will totally eliminate the dreaded scourge of writer's block?
What is an editorial calendar?
At its most basic, it's a calendar where you track ideas for content and their progression from idea to publication.
Think about a traditional magazine for a moment, say, Better Homes & Gardens. (You can't get much more traditional than BH&G!)
Do you suppose the editor wakes up on December 1st and thinks, "Hmm, we should probably write something about Christmas decorations." Heck no! She's probably been working on that December issue since at least March.
Here's the basic process that goes into producing content for a traditional publication, but modified to put you — the writer — in the driver seat:
1.Identify a topic
2.Assign team member(s)
3.Identify and create needed collateral pieces — images, for example
4.Set a deadline
5.Research
6.Write
7.Review/rewrite
8.Polish
9.Proofread
10.Publish
If you're like most freelance web writers, you're the sole member of the team, so step two may not apply to you. But if you outsource any tasks — to a virtual assistant, a research assistant, or a service like Fiverr — note who's responsible for what.
An editorial calendar gives you a way to note, plan for, and track each step.
Your editorial calendar doesn't need to be anything fancy. You can use:
●an actual paper calendar
●a whiteboard
●sticky notes on a bulletin board
●a spreadsheet
●a higher-tech dedicated solution
More important than the format and the medium is using it consistently.
Getting started with an editorial calendar
It may sound lofty, but ideally you should plan a year's worth of content for your blog or website or guest blogging efforts. We're setting you up for success here, and believe me, planning out a year in advance definitely improves your odds of regularly publishing your work.
If you're just starting your web-writing business, you may not be able to imagine planning for an entire year. If that's the case, plan in chunks that are manageable for you — hopefully at least one month at a time. Over time you'll be able to plan further ahead.
Note publication dates
If you haven't already, commit to publish new content on a regular basis and indicate those publication dates on your calendar. (Consistency is more important than frequency, but most experienced bloggers recommend publishing something new a minimum of once every two weeks.)
Begin with holidays and special dates in your industry
Fill in the dates for the major holidays — New Year's Day, Memorial Day, Independence Day, Labor Day, Thanksgiving, and Christmas are the biggies in the U.S., but yours might include holidays like Hanukkah, Kwanzaa, Diwali, or Ramadan. Think about your audience as you mark these dates.
Then add other special dates if they're relevant to your niche or industry, like Valentine's Day, St. Patrick's Day, or Halloween. None of those are particularly important in my niche, which is WordPress, but I once published a late-October post titled, Why Choosing a WordPress Theme Shouldn't Be Scary as a tip of the hat to Halloween.
If your industry holds a major annual or semi-annual trade show or other event, add those dates as well.
Now that your calendar doesn't look so blank, it'll be easier to fill in more.
Add seasonal trends
Based on your niche or industry, these will vary widely. Here are a few examples:
●If you write about travel and tourism in New England, add the dates when fall foliage is expected to be at its brilliant peak in each area.
●If you write about personal finances, April 15th is an important date in the U.S. So are June, September and January 15th, when self-employed people like us pay their quarterly estimated taxes.
●If you're involved with colleges and universities, May is graduation time, and November is the early application deadline at many of these institutions.
●If you write for the cruise industry, note the dates when hurricane season begins and ends, or the spring and autumn time periods when ships are repositioned, and fares on some unique itineraries are cheap.
●If you're involved in the health industry, note the start of flu season.
Plan content around these dates
Set aside time for brainstorming. What content can you produce around these dates and events? You don't need to publish content relating to each and every date, season, and event, but do use them to jumpstart your planning.
Add your content ideas to the editorial calendar.
Assign yourself tasks
Here's the real beauty of the calendar. Once you have a publication date, work backwards and assign tasks to yourself. Ask yourself how much time you need for:
●Research
●Writing
●Finding or creating images or other collateral
●Reviewing
●Polishing
●Proofreading
Then add some padding. How far ahead of the publication date do you want everything ready-to-go? A day or two? A week? A month? Assign the tasks to yourself using your preferred project management tool.
Are you beginning to see how useful this system is?
When you boot up your computer in the morning, you won't be wondering what you're supposed to do, because you'll see you're scheduled to start research on article A, find an appropriate image to accompany article B, and proofread article C.
Best of all, you won't be scratching your head pondering what to write about.
Add new ideas
You've filled in the skeleton of your editorial calendar. Now it's time to add some flesh, in the form of content ideas not related to special dates, seasons or events.
Set aside a regular time to review your calendar and brainstorm ideas for additional content. Add each idea to the calendar and assign yourself the related tasks.
Keep track of ideas that occur to you at odd moments. Create a note in Evernote to hold your content ideas, jot them down in a notebook you keep for the purpose, or find some other way that works for you to capture them as they occur to you. Then add them to your editorial calendar during your regular brainstorming session.
Newsjacking
Inevitably, events will occur that you can use as the basis for new content. Piggybacking your subject onto a news event is called "newsjacking," and it's a terrific way for your content to garner more attention.
When newsjacking opportunities come along, you need to jump on them right away, so build some flexibility into your editorial calendar. Don't be afraid to reschedule a planned article in favor of another that's super timely.
Social media
Use the editorial calendar to handle your social media posting, as well. Plan and schedule social posts the same way you do blog posts and articles. Keep track of which social posts get the most likes and shares, and, if the subject is evergreen, repost them at intervals.
Using an editorial calendar with clients
Once you're comfortable using an editorial calendar to manage your own publishing schedule, add it to your tool set for managing your clients' publishing. It's especially well-suited for use with retainer clients for whom you regularly write articles, blog posts, or social media posts.
When you collaborate with your clients on an editorial calendar:
●You'll impress them with how well-organized you are, adding value to your role as a trusted consultant and adviser.
●It's easier to get the client to sign off on topics and themes and to suggest her own ideas.
●There will be less likelihood of work falling through the cracks, with the resulting last-minute scrambles to meet deadlines.
Most project management software includes a calendar you can use as a de facto editorial calendar. I happen to love Trello, and I set up a shared Trello board for each client's work. Adding a due date to a Trello card automatically adds it to the calendar.
Use that calendar directly, or transfer the approved topics, dates, and resulting tasks to your master editorial calendar. (I find it easier to work from one centralized calendar.)
Editorial calendar tools for WordPress
If you're a WordPress user, take advantage of an editorial calendar plugin to streamline your process.
I recommend three, each with its own strengths:
1.Editorial Calendar. When you add a title directly to the calendar, it automatically creates a draft post. Drag and drop to change publish dates and use the quick edit feature to make fast changes directly from the calendar.
2.Edit Flow. Designed for teams, it includes similar features as Editorial Calendar, as well as editorial comments, editorial metadata, and custom statuses.
3.CoSchedule. This is the plugin I use and give my highest recommendation. Although it's not free, like the other two are, it has an amazing feature set and is designed to handle your social media posts, as well as WordPress content. Various membership levels are available for solo businesses and teams. They also offer a free template you can download and print for a paper version of an editorial calendar, as well as in-depth articles and tutorials on their website.
Whatever your choice in editorial calendars, using one will make planning, scheduling, and writing for your own website or blog easier, and more clients will view you as a valued consultant instead of "just" a web writer.
This article, One Web-Writing Tool to Rule Them All, was originally published by Wealthy Web Writer.

The Professional Writers' Alliance
At last, a professional organization that caters to the needs of direct-response industry writers. Find out how membership can change the course of your career. Learn More »

Published: October 26, 2016