7 Keys for Cutting Your Writing Time in Half … While Doubling Your Income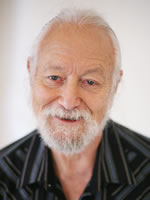 Will Newman
October in the mountains. Nights turn cool. Leaves start changing. Autumn!
But my thoughts aren't on autumn. Come October, I think about something I love.
AWAI's Bootcamp.
One reason I love Bootcamp and look forward to it so much is that I always learn new things. Today I'm going to tell you about a Master Copywriter I met two years ago and what she had to teach me.
Carline Anglade-Cole's copy carries a power and vitality few copywriters achieve. When I first saw her copy years ago, I felt it must take her a huge amount of time.
But her presentation two years ago made me rethink the actual amount of time she spends writing copy.
The name of her presentation: "How to Write Faster Copy … Cut Your Writing Time in Half … and DOUBLE Your Income!"
So if writing copy is taking up a lot of your time, then you should consider using Carline's seven keys to writing faster and making lots of moolah! (Her words.) You'll cut your writing time in half.
Faster Writing Key #1:
Before writing a single word, know what the heck you're talking about …
How? Research your product thoroughly. Talk with your client about the product. Many beginning copywriters are scared to do this. But if you don't, you're making your work much harder. Ask for a "copywriter kit" and a sample of the product from your client.
Faster Writing Key #2:
Work with a few clients — and really get to know their businesses!
When you're starting out, it's tempting to take on as many clients as possible to increase income. But, Carline says — and this is my experience, too — working with a few good clients builds your career faster. Plus, you eventually save time on the research part.
Faster Writing Key #3:
Break through writer's block …
Stop staring at the blank screen. If ideas aren't coming, do something else. Take a walk. Meditate. Take a shower. Exercise. Go on to some other aspect of the project.
Faster Writing Key #4:
NEVER start with a blank page …
Carline says start filling the blank page quickly. Cut-and-paste standard things into your document like your order form. Or guarantee. Testimonials and endorsements.
Then she says write the words, "BIG freakin' headline goes here!" where your headline goes. This primes the pump and helps move you forward.
Faster Writing Key #5:
Take baby steps …
Write for 15 minutes. Take a break. Refresh yourself. Then get back to work.
This makes writing much easier. And faster.
Faster Writing Key #6:
Don't reinvent the wheel …
Carline says to ask clients for standard elements of their promos. Things like the order form, standard guarantee, testimonials and endorsements. Those sorts of things.
Faster Writing Key #7:
Minimize distractions …
Carline's strategies are ones I use to make my writing go faster.
Mute your phone.
Put a sign on your door telling people: "WARNING: Don't bother me unless you're bleeding!"
Be cautious with email.
Protect your writing time.
Then Carline added this "Lightbulb Moment."
"It's not writer's block — It's research deficiency!"
Great insight. When you research thoroughly, writing goes faster. You won't suffer writer's block.
Carline's seven keys will help you cut your writing time in half. You'll write faster, more effectively, and better.
I'd love to hear what you think about Carline's ideas for writing faster. Tell us by commenting below.

The Professional Writers' Alliance
At last, a professional organization that caters to the needs of direct-response industry writers. Find out how membership can change the course of your career. Learn More »

Published: October 3, 2016