Eating Frogs and Your Success in Achieving The Writer's Life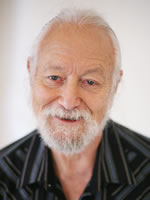 Will Newman
Distractions.
Email. Phone calls. The kitchen drawer you've needed to fix for three weeks. That YouTube video your cousin sent.
Distractions zap productivity.
Distractions sap your energy to do what you have to do.
Distractions can destroy your success.
How do they accomplish these success-killing things? They do it by feeding procrastination.
What can you do about procrastination? How can you destroy it?
AWAI friend and success guru Brian Tracy offers a great — and unusual — perspective on destroying procrastination.
Let's say every day you wake up in the morning knowing you have a difficult task ahead.
The way Brian puts it: Sometime during the day, you have to …
… EAT A LIVE FROG …
… and eat it very first thing in the morning.
I disagree slightly with Brian's timing. But I'll let you know what I'm thinking in a moment.
By getting this difficult task taken care of first, you get a sense of relief. "Wow! I did it! I swallowed that live frog."
The feel-good chemicals in your brain — endorphins, oxytocin, serotonin, dopamine — free you to tackle the rest of the day … to work on the things you'd rather do.
You have more emotional energy to plow ahead. And often times, eating the frog gives you more physical energy as well.
Eat that frog.
Where I differ from Brian Tracy
Don't eat your live frog first. Do it second. Don't eat the frog first. Prep him for eating.
What do I mean?
Unless you have some task nagging at you, a task you know has to get done right now, you need to figure out what your frog is. What you "eat" first.
First thing you must do is make your to-do list for your next work session. (You do have a to-do list, don't you?)
Second, "triage" all the things you have to do or want to do by putting them into three categories.
Things you don't want to do but have to get done (your live frogs).
Things you want to do and do have to get done.
Things you want to do but don't have to get done.
This is your workday schedule laid out before you in writing.
All it takes, then, is your commitment to eat the frog(s).
And last you should …
What should your last task be?
You ate the frog first thing. So your very last task is to eat the rich, velvety chocolate dessert … whatever you want to do most, be it work or play.
So, follow Brian Tracy's advice. Figure out what your frogs are. (My addition to Brian's strategy.) And then eat them!
Do it … and dessert at the end will taste that much sweeter.

The Professional Writers' Alliance
At last, a professional organization that caters to the needs of direct-response industry writers. Find out how membership can change the course of your career. Learn More »

Published: October 21, 2016