Freelancer Never Stops Working Toward Copywriter Success

This Copywriter Used His Savvy Marketing and Copywriting Skills to Rescue Businesses on the Brink of Disaster … Now Tells Writers Why They Shouldn't Settle for Being Just "Good Enough"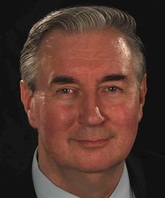 John Williamson
Savvy-minded copywriter John Williamson has a reputation in the copywriting world for helping his clients profit big time. For example, after a bad manager had nearly cratered a client's company, John stepped in to help his client save and turn around the business.
"Fortunately the client chose to follow my guidance and, using my business, financial, marketing, and copywriting skills — together with their own energy and determination — we not only turned the business around, but increased it in size by 500% in only 18 months," explains John. "The client was ecstatic!"
Then he rescued another client by helping her sell her business so she could retire — quite comfortably, at that. Turns out she had consulted a range of business disposal agents and lawyers who used standard methods to value her business for sale. But, in John's opinion, they had substantially undervalued her business.
"I showed her the 'trick' they had all been missing and how the business should really be valued. Then I wrote the sales copy and the 'plain words' legal documentation. After that I coached her throughout the negotiations. She struck a deal that gave her a 1,400% return on investment (ROI) and was able to retire with a sizable 'income while she sleeps,'" says John.
John is no stranger to copywriter success. He joined AWAI in 2004 and was inducted into AWAI's Wall of Fame in 2009. And he's written for a variety of niches, including finance, financial services, newsletters, and online marketing (B2B and B2C), and in many different formats: online copywriting, websites, video, and information-product creation.
As if that wasn't enough, he also writes fiction in his spare time and is the co-author (with Mitch Meyerson and Jay Conrad Levinson) of the Amazon bestseller Guerrilla Marketing on the Front Lines.
But he, like the best copywriters, understands that the learning never stops. John doesn't believe in settling for being just "good enough."
It's why he recently joined AWAI's new Advanced Training program. He felt it's the ideal way to refresh his skills. The program features a small group of AWAI members who go through intense training and mentoring from a dozen of the industry's top copywriters and marketers.
Just a couple of introductory sessions in and John is seeing tremendous value already.
"So far we've worked through the initial materials, 'met the clients', and had the Orientation Webinar, and this AWAI Advanced Training program looks like everything I wanted and expected it to be," says John.

"But, we've only just scratched the surface and are now starting to reap the rewards of having real world-class experts share their own personal professional secrets with us. For example … all AWAI COS-trained copywriters know about the power of the four U's … but did you know that Sandy Franks has SIX of them? What can the others be? All are revealed to Advanced Program trainees in the very first session.

"Plus, as a bonus session, Rebecca Matter and Sandy have revealed to us — based upon their vast experience — the typical 'copy process,' of working with a client … from when the copywriter gets the initial call, right through to the final sign off. This is vital knowledge to not only help you 'get it right' but also to stop you 'tripping over your own feet' on the way to the finish line.

"I can't wait for the very next session (Session 2) in which Copywriting Legend John Forde reveals his secrets for that key copywriting component … researching and writing 'bullets.'"
John, who is also a member of Circle of Success, The Professional Writers' Alliance, Wealthy Web Writer, and The Barefoot Writer's Club, has this advice for up-and-coming copywriters:
"The way to advance in any profession, until you stand a chance of being numbered amongst the best by your peers, is to: a) keep reviewing and revising the basics, b) keep challenging yourself to improve your performance, and c) to associate with the very best in the world," says John.

"The AWAI COS programs all allow you to do this to some extent, but this Advanced Training program is another step forward and definitely allows you to tick ALL the boxes."
The Advanced Training program, which has recently opened up again, giving you another chance to join, is going to be hard work. You're learning from the best … and they're going to make sure you do your best work and get the most out of the program.
"I am particularly going to enjoy working on each of the monthly projects, under the guidance of the 12 A-Grade Master Copywriters, and get a chance to work with an A-Grade Copy Chief like Sandy Franks.

"Plus, the icing on the cake is the opportunity to submit 'spec assignments' periodically for assessment by each of the three 'Clients', Rebecca Matter (Barefoot Writer), Todd Skousen (The Oxford Club), and Paul Amos (New Market Health)."
Although The Advanced Training program is taking new members now, it's only doing so for a limited time — until Friday, October21st.
Go here for details — you can save up to $905 by paying in full.

The Professional Writers' Alliance
At last, a professional organization that caters to the needs of direct-response industry writers. Find out how membership can change the course of your career. Learn More »

Published: October 19, 2016