Harnessing Your "Insider's Knowledge" for a Successful Copywriting Career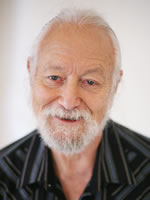 Will Newman
Last week, we featured essays by several Circle of Success members.
Today, we're going to visit with a Circle of Success member who turned her day job into a highly-specialized writing career that has brought her the writer's life.
Her name: Donna Kaluzniak. We did an interview with Donna, which was first featured in AWAI's Barefoot Writer magazine. I think you'll find her story fascinating. You see, Donna took her love of writing and turned it into a thriving business.
AWAI: Hi, Donna. Thank you for taking the time to talk with our readers. What was your background before copywriting?
I had a wonderful career in the water utility industry for 35 years. But I've loved writing since I was a child. Even in my tech-oriented job, I wrote a lot — presentations to elected officials to get funding for projects, reports to regulatory agencies, numerous grant applications, and educational materials for the public.
Then in 2004, I got a magalog from my writing hero, Bob Bly, about "a retirement plan you never heard of."
This promotion for AWAI's The Accelerated Program hooked me!
After attending my first FastTrack to Copywriting Success Bootcamp and Job Fair, I was inspired to start a part-time writing business. I had little time to devote to it, but I was able work on short copy for local businesses.
Then I joined Circle of Success (COS) and attended the B2B Copywriting Intensive. That's when I decided to focus on writing for the water industry once I retired in 2015.
I now own copywriting business — H2O Writing — and enjoy every minute of this new career.
AWAI: What type of content do you write for your clients now?
I write all forms of B2B copy, including articles, case studies, and that type of content. But with the Internet being such a huge part of B2B now, I also write web content of all types and online courses.
I also find time to write my own book!
AWAI: What steps did you take to become successful copywriter?
Having a support/educational system makes a huge difference. I attend local Florida Writers Association meetings to learn from area writers.
I just finished a six-month mastermind session with a business coach and group of four women business owners. While not a writing group, it helped me focus on the business of freelancing.
Needless to say, AWAI and COS are a cornerstone for my copywriting career, providing every resource imaginable.
The AWAI family wants all of us to succeed. They're ready to help with any question or problem. And I love seeing my friends at Bootcamp each year.
Choosing a niche you love is another important step. It's much easier marketing myself in the water business because of my background. And I enjoy working in the industry.
AWAI: What makes the writer's life ideal for you?
I love the flexibility. I'm retired, so I don't want to pressure myself into working long hours.
Also, I work with companies and people I admire and enjoy. A copywriting career provides the opportunity to do this.
This flexibility allows me to spend time with my husband and my 86-year-old dad. Or take a long weekend with my best friend. And I have time for my other passion — photography.
AWAI: What sort of setting do you prefer for your writing?
I work in a small office at home that my husband and I share. If it's nice out, I may take the laptop to the front porch to enjoy the sunshine. I also enjoy going to a coffee shop for a change of pace.
AWAI: What projects are on your plate right now?
I've become a publishing company's go-to person for Q&A articles for water equipment manufacturers. I'm working on three articles at this time.
I also write online courses for environmental professionals. I recently finished a course called Introduction to Reclaimed Water.
And, I'm working on an e-book about careers in the water industry.
AWAI: What books do you recommend for our readers?
I'm currently re-reading Ilise Benun's The Art of Self Promotion. And I think must-reads for writers include Bob Bly's Secrets of a Freelance Writer, Peter Bowerman's The Well-Fed Writer, and Steven Pressfield's The War of Art.
AWAI: What's your top advice to other copywriters working to build a career?
Once you've learned the basics, put yourself out there. You learn more by doing.

The Professional Writers' Alliance
At last, a professional organization that caters to the needs of direct-response industry writers. Find out how membership can change the course of your career. Learn More »

Published: October 31, 2016