Show Me the Money! You Can Make a Good Living in B2B Copywriting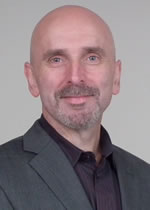 Steve Slaunwhite
I wish I could say all B2B copywriting projects pay well. Many do, but not all.
For example, companies tend not to want to fork over much for press releases, which is odd considering how important they are. Same goes for company blogs, where writing budgets tend to be in the basement.
However, lots of other B2B projects command top rates — and offer lots of eager clients.
So if you were doing your best Jerry Maguire impression and yelling, "Okay, Steve. Show me the money!" where would I point?
I would point to these three areas:
1. Sales copy
There's no doubt about it. Content marketing is the talk of the town.
Yes, there's a lot of work available. B2B marketers are under constant pressure to churn out blog posts, articles, white papers, you name it, to support their marketing initiatives.
However, most companies still need to generate leads and sales through direct outreach efforts. And that means clear, persuasive ads, emails, landing pages, and other direct-response marketing pieces that get results.
Why is there big money in B2B sales copy?
Imagine you're a marketing director. You're planning an email campaign to generate leads for your company's new product.
The more leads your campaign gets, the more sales your company ultimately makes — and the better you look! Wouldn't you want to budget for the best copywriter you can get for that campaign?
Of course you would.
That's why, even if you're mainly a content writer, you owe it to yourself to hone your sales copywriting skills.
2. Long-form content
After what I just said about content, you might think it's not profitable. Far from it. Writing content can be very lucrative — especially if you're writing long-form content like full-length articles, e-books, and white papers.
The problem companies have with long-form content is that it's, well, long. Thus, time-consuming.
So rather than burden in-house staff, most prefer to outsource long-form projects to a good copywriter.
A CEO once told me he calculated his latest white paper, produced in-house, cost him $23,000 based on staff hours. Ouch! Outsourcing the project would have saved him 15 grand.
Another reason long-form pays well is its importance.
For example, a company may want a white paper to position them as innovators in the industry, generate a mountain of sales leads, and make them look smart. So it's no wonder they're willing to fork over the dough to make sure that happens.
3. Complex products/services
Let's face it. Thousands of writers out there could do a good job writing blog posts about exercise equipment. Those types of products aren't that complicated.
But how many writers can write an effective email campaign to promote salt water-lubricated valves for the marine industry? Not many.
That's why writing for companies with complex products and services is so lucrative. There's less competition.
Marketing directors of these companies often struggle to find good copywriters who understand their offerings, or can at least get up-to-speed quickly.
Do you need experience with a certain type of product to write about it effectively? It helps. If you've spent 15 years working in transportation and logistics, and are now a copywriter, marketing directors in that industry are going to want to talk to you.
But I've written about plenty of products I didn't initially understand (including salt water-lubricated valves!).
My advice is: Don't be afraid of it. If you get a chance to write for a company with a complex product or service, jump in with both feet.

The Professional Writers' Alliance
At last, a professional organization that caters to the needs of direct-response industry writers. Find out how membership can change the course of your career. Learn More »

Published: October 11, 2016