A Lesson in How Little Observations Can Become the Backbone of a Great Idea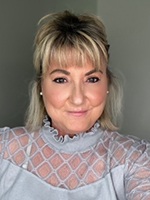 Coming up with ideas is a learned trait
Ideas come from being in tune with your market
Unrelated observations can be the backbone of an idea
Timing is everything: Strike when the iron is hot
Get a little help in coming up with a strong sales message
In last week's issue, I told you that one of the biggest advantages "A-list" copywriters have over aspiring writers is their ability to come up with good ideas.
I should also point out that coming up with ideas is a learned trait. This is why you often hear "A-list" copywriters and marketers talk about the importance of being naturally curious … wanting to understand how things work.
It's also why they tell you read different source materials including books, magazines, trade journals, and to always be tuned into mainstream and alternative news as well.
But ideas can also come from observations. Sometimes they jump right out at you … sometimes they might not even be related, but with a little refining can become the backbone of a great sales letter.
Here's an example of what I mean.
As you probably know, before joining AWAI's talented team of writers, marketers, and thinkers, I was a publisher for one of Agora, Inc.'s financial newsletter divisions, Taipan Publishing Group.
Most financial divisions publish a mix of monthly newsletters priced around $49 a year and trading services, priced at $1,000 to $3,000 or more per year.
One of the trading services in my division was in need of a new sales letter. Fortunately, the editor in charge of the service was on a winning streak (meaning lots of winning trades).
I called a meeting with my go-to copywriter and the editor so we could brainstorm ideas. We spent a few hours talking through several different ones, but none seemed quite right. So we took a little break.
Here's where little observations can lead to winning ideas. During the break, I began looking at sales reports. One of those reports included data on the number of silver coins we sold through an advertisement in a monthly newsletter. The numbers were so good, the coin dealer wanted to book the next two months of ad space in advance.
When we reconvened from our break, I asked the editor, "What are your thoughts on silver?" He said it wouldn't be too much longer before prices would shoot higher … much higher than people expected. He also said buying options on silver was the best way to capitalize on the upward price movement.
There's an old saying in the direct-response industry that it's best to strike when the iron is hot. After hearing that, I knew the timing for a sales message on buying silver was on our side.
From here, it was just a matter of turning that idea into something that would capture the prospects' attention in a big way. A few drafts later, we settled on this:
New Gov't-Regulated $1 "Silver Shots" Poised to Skyrocket 12,785%

Forget about silver coins, ETFs, and silver mining stocks. New $1 "silver shots" give you a very real opportunity to turn $10,000 into $1.3 million by year's end.

But you must act by June 15 to ensure maximum gains.

Here's why …
The promotion was a huge success, bringing in over $2 million in less than five days. It wasn't long before knockoff versions began appearing from other financial publishers.
We even created a secondary version of the promotion that we could use for the monthly newsletter, which was a success.
Your takeaway for today: The idea for a good sales letter can come from all kinds of places. Even the smallest gem of an idea can be turned into a million-dollar control.

The Professional Writers' Alliance
At last, a professional organization that caters to the needs of direct-response industry writers. Find out how membership can change the course of your career. Learn More »

Published: October 17, 2016