How to Achieve The Writer's Life by NOT Selling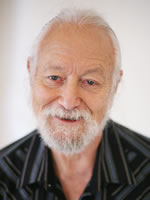 Will Newman
Over the last couple of days, I've shared some personal experiences I've had with coaching. (If you missed those articles, click here and here.)
So over the next few days, I'm to share some Master Copywriter secrets I've learned through coaching and from AWAI.
I'm going to start with a "counterintuitive" strategy of successful copywriting. It's a strategy that can make you what AWAI calls an "A-level" copywriter.
Why "C-level" and "B-level" copywriters will forever stay that way …
Many copywriters — old and new — make a critical mistake. A mistake that guarantees their copy will not do well.
Their problem?
They try to sell the product.
When they do that, they stir up the prospect's sales resistance. Let me give you an example.
I got a promotion in the mail a few years ago. Looking at the envelope copy, I knew it would do poorly.
Discover Cardio-Max Today, a supplement
proven to improve arterial stiffness
Why would it do poorly? Because it tried to sell me a nutritional supplement. And I don't want another nutritional supplement. I want a whole lot more than that.
This copy violated one of the most crucial rules of copywriting success:
If you want to sell your product …
don't try to sell the product!
This is Mark Ford's Principle of Transparency. This principle is based on something he's said frequently: "Your prospect loves to buy things. But he doesn't like to be sold."
The moment your copy shows you're selling something, your prospect's sales resistance pops up. When this happens, he'll stop reading.
If you don't sell the product, what do you sell?
Sales resistance always lurks near the surface. Because of this, you want to sell the benefits your prospect receives from your product, instead of the product itself.
You let the product fade into the background of your promo. You let your product become "transparent."
This seems counterintuitive. But — in most cases — it's absolutely necessary to adopt this strategy.
So if you're selling Cardio-Max, you don't mention it at all in the beginning of the letter. Not in the headline. Not in the lead.
Instead, you start your letter by talking about all the wonderful things the prospect will be able to do when his arteries are supple and flexible like he had when he was 19.
If you're selling an investment newsletter — or a similar financial product — you do not sell the newsletter.
As Mark Ford and Bill Bonner said in an often-quoted training session with master-level copywriters: "Nobody wakes up in the morning and says to his wife, 'Honey, we don't have enough investment newsletters. We have to subscribe to another one.'"
Your prospect does wake up in the morning (or loses sleep at night) worrying about how his portfolio is doing. He worries about family and retirement. He worries about privacy … and so on.
So, when selling a financial newsletter, you must address those fears. You must sell the idea that you have answers to those fears.
But don't be transparent when …
Transparency is the approach you must use for selling a product to a new prospect.
But what if your prospect already knows the product and the company? What if he's already subscribed to three newsletters from the publisher?
In this case, transparency isn't necessary … and could be counterproductive.
So don't make your product transparent. Your prospect already knows you sell great stuff (whatever it is). He'll feel "here's another opportunity to get some more of that great stuff."
Selling your clients on transparency …
If your clients are sophisticated in the art of direct marketing — clients like AWAI or Agora — they'll understand and appreciate the power of transparency. But if they've never tried a transparent approach, you'll have to sell them on the idea.
This shouldn't be difficult … if you can get across to them this message: Prospects do not like to be sold. If you try to sell them something, their sales resistance becomes a huge, often insurmountable barrier.
But they do want to buy. So make it easy for them.

The Professional Writers' Alliance
At last, a professional organization that caters to the needs of direct-response industry writers. Find out how membership can change the course of your career. Learn More »

Published: October 19, 2016