Announcing the 2016 $10K Challenge Winner

Congratulations to Jon Stoltzfus!
Two years ago at AWAI's FastTrack to Copywriting Success Bootcamp and Job Fair, Jon Stoltzfus submitted seven spec assignments to AWAI and other publishers and watched from the audience as his name wasn't called …
"After getting shut out two years ago, going 0 for 7, I said I'm going to be on the stage for something. I'm going to be that $10K winner. I'm going to write something for AWAI, and I'm going to be up on that stage," says Jon.
He made good on his promise … and was just named the winner of the 2016 $10K Challenge.
"I was excited and very gratified to hear the news," says Jon.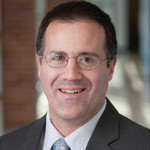 Jon Stoltzfus
The $10K Challenge recognizes breakthrough copy written by an AWAI member in the last year. The promotion that earned Jon his win was a sales letter based on his personal experience as an up-and-coming copywriter to promote AWAI's FastTrack to Copywriting Success Bootcamp and Job Fair.
It's fitting because Jon's story begins at Bootcamp 2014. It was there he submitted those seven spec assignments and thought he had gotten shut out. But he did hear a month later from top financial publisher Eagle Financial.
He had won their spec, along with a $500 fee, and secured a fruitful working relationship. This early "win" kicked off his freelance career, resulting in writing multiple controls for clients, retainer contracts, and more than $200,000 in income during his first 18 months as a copywriter specializing in the financial niche.
But like many new copywriters, Jon had to muster a lot of courage to put himself out there as a freelancer for that first time.
"I didn't feel ready. I'd studied the materials. I'd written some stuff through my day job and small stuff for local businesses. But I certainly didn't feel ready to make the big leap. So I lied to myself. I told myself, 'Yeah I can be a copywriter. I can do this. I'm ready to go.' So I came to Bootcamp and decided to put everything into it," says Jon.
Now Jon is set to work with AWAI. Not only has he secured $10,000 in copywriting work with us over the next year, he also has the chance to work directly with the Master Copywriters and talented marketers on the AWAI team. We're looking forward to working with him, too!
You can watch the full interview with Jon below.
The $10K Challenge is open to all active AWAI members. And you can submit your spec copy to help promote AWAI programs and resources throughout the year. Copywriters of the submissions with potential are asked to write articles, sales letters, and more — paid, of course. The copywriter who sends in the best-performing copy over the year … wins the $10K Challenge.
To view previous $10K Challenge winners and submission guidelines, click here.

The Professional Writers' Alliance
At last, a professional organization that caters to the needs of direct-response industry writers. Find out how membership can change the course of your career. Learn More »

Published: October 28, 2016