An Insider's Look at Why a Single B2B Copywriting Project Can Easily Grow into Dozens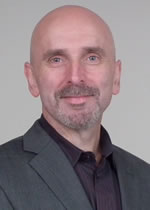 Steve Slaunwhite
Most consumer products have a short selling process.
If you're purchasing a toaster, for example, all you need to make a decision is a product description and, perhaps, a few glowing online reviews. That's 10 minutes on your smartphone at Walmart.
A high-priced financial newsletter takes a little longer. You might need to read through a motivating 20-page sales letter before you're persuaded. But still, the decision to subscribe can be made almost right away.
That's not the case with most Business-to-Business (B2B) products and services. Generally, the selling process is long, requiring many marketing pieces to gradually nudge prospects towards a sale.
If you're a B2B copywriter, that's good news.
Why? Because one client — with just one product — can give you a lot of business.
Say, for example, your client is a forklift company. The marketing director has just called you to discuss copy for a new line of forklifts. What types of marketing materials will she need your help writing?
There are four general categories …
1. Foundational Copy
For any new product, marketing directors need to create several core marketing pieces.
Typically, the first thing you'll be asked to write is the website page. This will need to convey all the important product details, including key features, benefits, and advantages.
Your client may also ask you to write the sales brochures or "sell sheets" for the new forklifts. There may be several versions of these, one for each forklift model and, perhaps, versions for specific industries and target markets. (I once wrote 22 sell sheets for a product.)
It's not unusual for marketing directors to also ask for your help with press releases, PowerPoint slides, scripts for explainer videos, and other communications.
Writing foundational copy can be a challenge. It's a little like being an actor originating a role in a Broadway show. You're the first writer for that product and will be building the core messages from the ground up.
The good news is, as the writer of foundational B2B copy, you're well-positioned to be hired to write all the other marketing pieces that product will ever need.
The next category is …
2. Selling copy
Once foundational marketing pieces are created, the next task for the marketing director is creating promotions that generate leads, nurture those leads along the sales process, and help make the sale.
As a B2B copywriter, this is where you can really shine! If you write persuasive ads, emails, sales pages, landing pages, direct mail, and more, then put on your super suit. You're going to be your client's hero!
But the fun doesn't end there. Another category of project you'll likely be asked to write for is …
3. Credibility Copy
This is copy that helps prospects believe the product can do what the marketing claims it can do. For example, testimonials.
In the B2B world, the king of credibility copy is the case study. This is essentially a success story that describes how the product helped a particular customer and often includes customer quotes.
Writing case studies is a fun and lucrative project for B2B copywriters. It's almost impossible to write one and not enjoy it.
And speaking of fun, the final category is …
4. Thought-leadership Copy
This is what many in B2B marketing refer to as "content." It includes articles, blog posts, email newsletters, social media posts, videos, e-books, and white papers.
Companies seen as leaders and experts in their industry tend to be more trusted, attract more interest, and get more sales. Well-written thought-leadership copy plays a pivotal role in making that happen.
White papers are particularly valuable because they cross over into the other categories. A white paper can help generate leads (selling copy), build credibility, and create thought-leadership. That's why companies pay copywriters so well to write them. (In the neighborhood of $5,000 for about 6-8 pages.)
So, those are the four categories of any B2B project. As a B2B copywriter, you can be active in any or all of them. In fact, it's not uncommon to be well-paid to write dozens of marketing pieces for a single client, for a single product, year after year.
That's why I laugh when some B2C copywriters say it doesn't take a lot of copy to sell a B2B product. Are you kidding me? It takes tons of copy — it's just spread over several types of marketing pieces.
And that's one reason why B2B copywriting is so interesting and so lucrative.

The Professional Writers' Alliance
At last, a professional organization that caters to the needs of direct-response industry writers. Find out how membership can change the course of your career. Learn More »

Published: October 10, 2016