Overcome Challenges By Asking Yourself This Simple Six-Word Question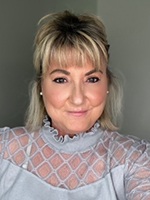 Every detail matters to make Bootcamp a stellar event
A leader who speaks from the heart
Six magic words that will alter your career
Your perspective will change, allowing you to overcome obstacles
This type of writing is always in demand
I just returned from AWAI's Copywriting Bootcamp. It was one of the best ones to date. Many thanks to Denise Ford, Jade Trueblood, Cameron Irish, and all the members of the AWAI team who spend hours, weeks, and months planning and preparing for this annual gathering of top-notch copywriters and expert marketers.
Their goal is to make each Bootcamp better than the last one. They not only meet this goal but also surpass it every year. No detail is ever overlooked, from how the seats and tables are arranged, to the snacks and drinks served during breaks … even making sure every slide the presenter uses during their speech can be seen from the far-off corners of the room.
Of the many great speakers at this year's event, there was one in particular who stood out from the crowd. Why do I say this? Because he's not a marketer, nor is he an "A-list" copywriter.
Technically, he's a leadership coach and mentor. His name is Ted Capshaw and he transforms high-level managers and executives into strong leaders capable of bringing out the best in all their employees.
At this year's Bootcamp, Ted spoke six magic words that I have no doubt will alter the career of many aspiring copywriters, yours included.
I'm going to share those words with you, but first I have to confess, I will barely be able to do Ted justice. You see, he is full of passion. And although his speech was only 30 minutes long, he had the undivided attention of every one of the 400+ aspiring copywriters. Some even shed a few tears.
That's because Ted is a man who speaks from the heart. He shared with us how the day his father died changed his life. Ted eloquently explained that while it was the most heartbreaking moment, it also allowed him to honor his father by becoming a better person to his wife, children, family, and friends.
Ted believes every person is capable of fulfilling their dreams … sometimes we just need a little push to act on them.
And the push he provided at Bootcamp came down to a six-word question: What would a great copywriter do? Sounds simple, but it's how you use this question that matters most.
In every instance or situation where you are presented with an obstacle, Ted reminded us that in those moments, if we simply asked ourselves, what would a great copywriter do?, we'd find the answer.
For instance, if you are having a hard time finding the right words to put in your sales copy, ask yourself, what would a great copywriter do? Or if you are struggling to find clients, ask yourself, what would a great copywriter do?
If you are feeling overwhelmed with juggling family life and the deadline-driven demands of a copywriting career, ask yourself, what would a great copywriter do?
Do you see how asking this one simple, six-word question changes everything? Instead of giving up, now you have the motivation to push forward. It now seems as if you can conquer all obstacles on your journey to living the writer's life, no matter how great the scale or scope.
While it's true that overcoming obstacles can be a powerful motivator, Ted ended his speech by reminding everyone there's no reason to wait for challenges to make changes in your life. The time to move your career forward is not tomorrow, next week, or next month, but today.
Your takeaway for today: Be like Ted. If you ever get stuck or feel challenged, remember to ask the six magic words: What would a great copywriter do? I bet you'll meet that challenge head-on.

The Professional Writers' Alliance
At last, a professional organization that caters to the needs of direct-response industry writers. Find out how membership can change the course of your career. Learn More »

Published: October 31, 2016