The Secret Advantage that Separates "A-List" Copywriters from Ordinary Writers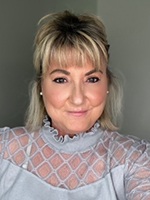 The meteoric rise of Apple Computer
Steve Jobs: a man of many qualities
The singular trait every "A-list" copywriter has
Why ideas are like rare commodities
For the first time in our history
I just watched the movie, Steve Jobs with Michael Fassbender and Kate Winslet. I wasn't sure what to expect … after all, there have been several movies made about Apple Computer and Steve Jobs.
I admit I was pleasantly surprised. The movie is a mix of two stories: Steve Jobs' personal struggle with being abandoned by his biological parents, and a behind-the-scenes look at the rise of Apple Computer.
Who would have thought that iPhones and iPads would hold so much value to so many people?
How did Steve turn Apple into the world's most valued tech company? Steve was a man of many qualities … a man of vision; a person with a knack for innovative design, someone who had an intimate understanding of his target audience, and a person who knew the power of turning product launches into dramatic, showstopping sales messages.
But there's one other quality above all the others that matters most. Steve was a man with an idea, a revolutionary, world-changing idea: To make computers available to ordinary folks like you and me.
It may not seem like a world-changing idea, but back in 1984 when Steve created the Macintosh computer, most households didn't own a computer. They were bought and used mostly by businesses. So making them available to the masses was revolutionary.
Now, I'm sharing this with you for a reason. You see, the singular trait every "A-list" copywriter has is the ability to come up with an idea. It's the advantage they have over other writers.
Yes … all "A-list" copywriters can write. And yes, all "A-list" copywriters know how to structure a sales letter. But that's not what makes them stand out.
It's their ability to come up with good ideas that makes them so special. If you master this skill, you'll become part of this coveted group of "A-list" copywriters.
Don't take this the wrong way. I'm not saying you should abandon good writing or stop learning the crucial elements needed in a sales letter.
What I am telling you is that coming up with good ideas is a skill that most aspiring writers just haven't mastered. I know, because every day, dozens of writing samples pass by my desk. In many instances, the writing is good. By that I mean the sentences are structured just right. Their word choices are good. There aren't many grammatical mistakes.
But inevitably what is missing — and what makes the writing feel weak — is the lack of a good idea. Ideas are like valuable commodities. Your prospect needs and wants more of them.
When people ask Bill Bonner, Founder of Agora, Inc., now the largest newsletter publisher (and one of my mentors) to describe what his company does, his answer is always: We sell ideas.
People will happily pay for good ideas too. Steve's idea of making technology available to everyone has made Apple worth $612 billion.
Coming up with an idea takes time, work, and research. You have to keep digging until you find that one thing that is different. That is unique. That feels new to your prospect.
Your takeaway for today: A good idea is like a rare commodity … the more you can make your prospect want it, the more they will pay for it. So take the time to look through every facet of your research to find that singular idea that makes your copy stand out.

The Professional Writers' Alliance
At last, a professional organization that caters to the needs of direct-response industry writers. Find out how membership can change the course of your career. Learn More »

Published: October 10, 2016