Stop Trying to Sell Your Skills to Potential Clients! There's a Smarter, More Effective Way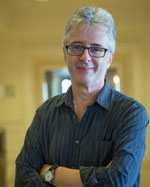 Nick Usborne
As freelancers, we tend to think the best way to market our services is listing the skills we offer.
It makes sense. We've worked hard to build our skills. We want prospective clients to know what we can do for them.
So we list things we're good at — like writing sales pages, creating great content, taking care of SEO, our social media marketing chops … and so on.
Unfortunately, this isn't a particularly good way to market your services.
How come? For two reasons.
Reason #1. Because a thousand other freelancers are pitching the same skills.
Most freelancers pitch their services and value based on the skills they offer. When prospects scan the sites of 10 freelancers, they'll come across more or less the same list time and time again.
From the prospect's point of view, this isn't very useful. It doesn't help them find the freelancer they want to work with. After spending an hour going through those 10 sites, it seems each of the freelancers offer similar skills.
So when you market your skill set, you become lost in a crowd of numerous other freelancers who offer the same list.
Not a good way to stand out. Not a good way to differentiate yourself. Not a good way to grab the attention of prospective clients.
Reason #2. Because you'll never think you are the best.
If you base your freelance marketing on your skills, you'll always worry other freelancers are better than you.
"Yes, I can write online sales pages, but I've been doing this for only six months. I'm quite sure dozens or hundreds more experienced copywriters can do a better job than me."
Well, as soon as you have thoughts like this, you undermine your self-confidence and find it increasingly difficult to sell your services.
If you don't feel sure of yourself, how on earth are you going to pitch yourself effectively?
Put these two reasons together and you'll see why using your skill set as your primary marketing platform is not a good idea.
So what's the alternative?
Give away everything you know.
I can explain this approach best by telling you how I market my own freelance services.
In short, I publish and share everything I know about my craft.
In fact, if you've read every article and book I've ever written, watched every speech and presentation I've given, and listened to every teleseminar I've recorded — you know everything I know.
I give away everything.
You might think, "That's silly. Why would companies hire you if you've already shared all your expertise and secrets?"
Simply this. They hire me because even though they may know what I know, they don't know how to execute. They don't know how to write well. They don't have my core skill — which is writing for the Web.
Market yourself effectively by building the perception of value.
If I speak at an event, the audience thinks, "If he's speaking here, he must be good."
If I have a book published by a reputable publisher, my readers think, "If this publisher chose him, he must be good."
If I write a guest post for a well-known marketing website, my readers think, "If these guys invited Nick to write a post, he must be good."
If I write a post for my own site and it attracts 20 comments, my readers think, "If that many people commented, he must be good."
When I speak or write, I'm never talking about my skill set. I'm sharing my knowledge, and trying to educate and help my audience.
Can you do the same?
Sure you can.
Start off by writing your own posts or articles. Focus on content that will help prospective clients. Give away your best insights. Aim to give your prospects the very best advice possible.
When your prospects read these posts they'll think, "If he/she has this amount of great advice to give away, he/she must be good."
The better your own posts or articles, the sooner you'll be welcomed as a guest blogger by other sites.
The better your guest posts, the sooner you'll write your first e-book or full-length book.
And so on.
It's all about giving away great information … and growing your authority.
That's how you get companies to seek you out and pay you good fees.
Wrapping it up …
When you focus on your skill set, you're making yourself look like everyone else. That's not a good way to differentiate yourself or make companies want to pay you good fees.
When you focus on sharing what you know and educating your prospects, you separate yourself from your competitors. You create the perception you're the one to hire … and are worth premium fees.
Share what you know!

The Professional Writers' Alliance
At last, a professional organization that caters to the needs of direct-response industry writers. Find out how membership can change the course of your career. Learn More »

Published: October 12, 2016