You Will Not Achieve The Writer's Life … Until You Believe These Four Magic Words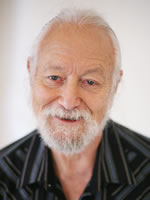 Will Newman
It's so good to see you back here today as we continue looking at various aspects of Circle of Success.
I'm gonna take a break today from essays our COS members submitted for this series. (If you missed our first two essays this week, I urge you to click here and here. They're entertaining. And well worth reading.)
Instead, I want to tell you about a core secret to becoming a successful copywriter … a secret that will help you achieve the writer's life faster.
To tell you the secret, I have to wind the clock back about nine years. That was when Katie Yeakle asked me to work with Denise Ford to develop training materials for the Circle of Success.
A lot of hard work. A lot of late nights. A lot of enjoyment and satisfaction.
A "dry run" draft
In the early days, we'd grouped headlines and leads into one Targeted Learning Program.
To test-drive the effectiveness of the content, we did an initial "dry run" as a live training in Chicago. (I have a confession. I was working on the training's final version until two hours before I had to leave for Chicago.)
As I recall, we had about 20 COS members at that Chicago training.
I started in a pretty typical fashion for live trainings with small groups. I had people introduce themselves. And I asked them what they did for a living.
There were a wide range of responses to what people did. We even had one truck driver, if I remember correctly. But by the time they left, they all had one response to my question …
It was four magic words.
Fast forward several years
About four, maybe five, years ago Penny Hunt — a COS member who'd just finished the Headlines Targeted Learning Program — sent me the following email.
While walking to my car with my husband about two weeks ago, I asked him, "At what point do you think I can leave my job and really become 'this copywriter thing?'"

He stopped and looked at me and said, "As soon as you stop calling it 'this copywriter thing.'"

The biggest thing I took away from this interaction was to TAKE ACTION … stop calling yourself something else. Start calling yourself a copywriter. That starts the story for you.
The same goes for you. You will forever and always be in a state of "becoming a copywriter" until you tell yourself you are one.
Now, I don't mean you can automatically transform yourself into a copywriter by telling yourself that while sitting in your living room watching reruns of The Walking Dead.
Or telling yourself that simply because you bought The Accelerated Program — or any other AWAI program.
You need to open the materials and start reading. Study a control every single day. Pick up a pen or turn on your computer and START WRITING.
Then — because you've made this vital commitment to your success — you can say the four magic words that Penny and the participants in Chicago said at the end of our shake-out training.
Four magic words I hope you'll say as soon as you finish reading this article …
"I am a copywriter!"
Have you told yourself these four magic words, yet? I'd love to hear you say them. Comment below and tell me … and the rest of our readers.

The Professional Writers' Alliance
At last, a professional organization that caters to the needs of direct-response industry writers. Find out how membership can change the course of your career. Learn More »

Published: October 26, 2016